Beverley Knight, Adrian Lester, Clive Rowe and more to guest star in Sweet Charity at the Donmar Warehouse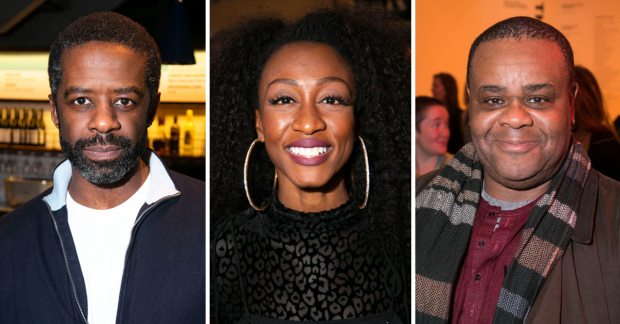 Several different performers are to star as Daddy Brubeck in Josie Rourke's upcoming revival of Sweet Charity.
The part will be played by different performers throughout the run, with stars including Shaq Taylor (6 to 13 April), Adrian Lester (dates to be confirmed), Beverley Knight (week beginning 6 May), Clive Rowe (week beginning 13 May) and Le Gateau Chocolat (week beginning 29 April) taking on the role. More stars are to be confirmed.
Daddy Brubeck appears in Sweet Charity to sing gospel number "The Rhythm of Life" after Oscar and Charity get stuck in an elevator.
The stars join cast including Anne-Marie Duff (as Charity) Arthur Darvill (as Oscar) as well as Lizzy Connolly, Lauren Drew, Jo Eaton-Kent, Will Haswell, Charlotte Jaconelli, Stephen Kennedy, Debbie Kurup, Martin Marquez, Ryan Reid, Amy Ellen Richardson and Danielle Steers.
The 1966 musical, which opens on 17 April, is Cy Coleman, Neil Simon and Dorothy Field's piece based on the black-and-white Fellini film Nights of Cabiria. It tells of the romantic ups and downs of the titular dancer-for-hire, and features classic numbers such as "Big Spender", "If My Friends Could See Me Now", "Rhythm of Life" and "I'm a Brass Band".
All tickets at every Friday performance of Sweet Charity between 19 April to 31 May will be free to those aged 25 and under. Sweet Fridays free tickets will be allocated by ballot and on these performances the Donmar will invite schools from every London borough to see Sweet Charity for free.