Michael Longhurst's first Donmar Warehouse season to include Alice Birch, Caryl Churchill and more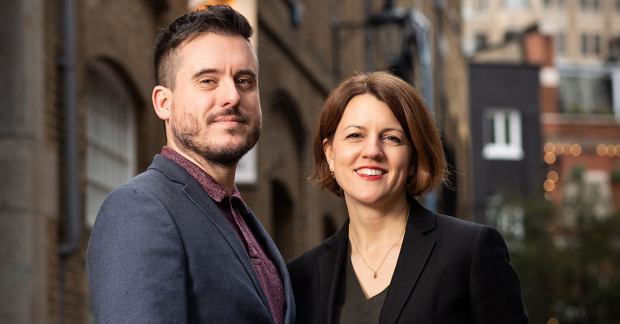 Michael Longhurst's first season as artistic director at Donmar Warehouse has been announced.
In his opening production, Longhurst himself will direct a revival of David Greig's 1994 play Europe. First performed at the Traverse Theatre, the piece is a reaction to the wars in the Balkans and what it means to be part of a European community.
It will star Billy Howle (MotherFatherSon), Kevork Malikyan (Exodus: Gods and Kings), Faye Marsay (Game of Thrones), Stephen Wight (The Paradise) and Shane Zaza (Happy Valley). Europe runs from 20 June to 10 August, with design by Chloe Lamford, lighting by Tom Visser, composition by Simon Slater, movement by Imogen Knight and casting by Anna Cooper.
Monica Dolan will star in Branden Jacobs-Jenkins' Appropriate, directed by Ola Ince with design by Fly Davis, lighting by Anna Watson, sound by Donato Wharton and casting by Julia Horan. The piece is set on a former slave plantation in Arkansas where a family grapples with their heritage and legacy. The show runs from 16 August to 5 October.
Alice Birch will premiere new play [BLANK] at the venue in October, in a co-production with Clean Break. Directed by Maria Aberg with design by Rosie Elnile, the piece runs from 11 October to 30 November and explores what happens when a woman goes to prison. The production will feature an all-female creative team and an all-female cast of 15.
At Christmas, Longhurst will direct Teenage Dick, a new adaptation of Richard III written by Mike Lew and set in a high school. The show will star Daniel Monks (Pulse) and runs from 6 December to 1 February.
Lyndsey Turner will direct a revival of Caryl Churchill's 2000 play Far Away, about a world where all of nature starts to go to war with itself. Running from 6 February to 21 March, casting for the show is to be announced.
In other news, Longhurst and the venue's new producer Henny Finch unveiled a Donmar Daily Release – with 40 tickets released every day for performances a week later. The scheme aims to prevent shows selling out months in advance.
Finch said: "We want the Donmar Warehouse to be for everyone and, although there's no getting away from the fact it's an intimate space, we have thought of ways to ensure tickets can be made continuously accessible and simplify the process of seeing shows here."
Director Roy Alexander Weise will also join the venue as an artistic associate, while Thomas Bailey and Blythe Stewart have been appointed resident assistant directors.