Barrie Rutter to step down as artistic director of Northern Broadsides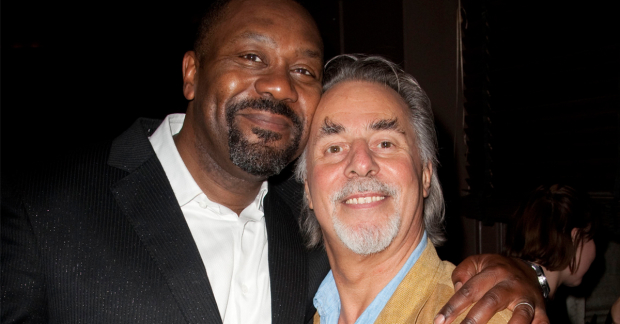 Northern Broadsides have announced that their founder and artistic director Barrie Rutter will step down in April 2018 after 25 years with the company.
On leaving his post, Rutter said: "Having failed to lead the team in securing a long overdue increase in Arts Council funding, I have decided that after 25 wonderful years it is the right time for me to stand down. I leave the supporters of Northern Broadsides in the hands of a robust and creative staff."
After gaining acting experience with the RSC and National Theatre Rutter founded Northern Broadsides in 1992 with the purpose of presenting classical plays with a northern cast in their natural voice.
The organisation has since gone on to produce over 70 productions with hits including Othello starring Lenny Henry, The Wars of the Roses and the award-winning An August Bank Holiday Lark. In 2015 Rutter was awarded the OBE for Services to Drama.
Rutter's final productions for Northern Broadsides will be the upcoming world premiere of For Love or Money, Blake Morrison's new adaptation of Alain Rene Lesage's Turcaret, and the Shakespeare's Globe and Northern Broadsides co-production of The Captive Queen at the Sam Wanamaker Playhouse.
A spokesperson for Northern Broadsides said: "The company recognises the significant contribution Barrie Rutter has made to theatre, the arts in general and the lives of his colleagues over the years.
"In establishing Northern Broadsides 25 years ago, he created a vibrant and visionary organisation that is committed to ensuring that his legacy survives into the future."
Watch our Richard III interview with Barrie Rutter below