Barbican Centre and Trafalgar Entertainment announce a three-year theatrical partnership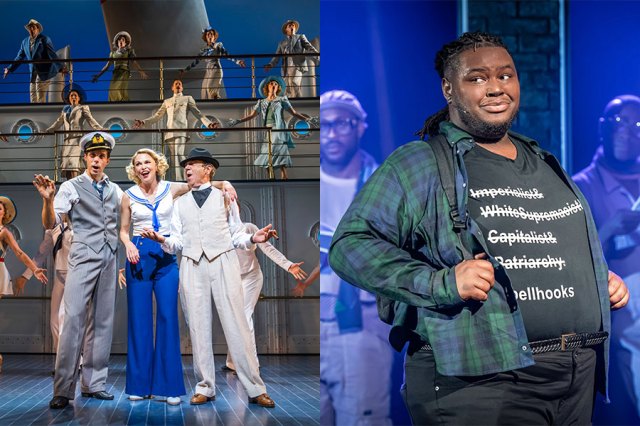 The Barbican Centre and Trafalgar Entertainment have announced a new partnership, uniting the theatrical behemoths for the period from 2024 to 2026.
Following on from the success of Anything Goes at the London venue (2021 and 2022, which was also broadcast on television and screened in cinemas) and the UK premiere of A Strange Loop (2023), the new deal will see large-scale productions at the Barbican Theatre over the next three summers. Further details on these will be released in due course.
In addition, the Barbican and Trafalgar Entertainment will also collaborate to commission and develop further live theatre events, either at the Barbican Centre itself or at national and international partner venues. Plans also include international cinema broadcasts via Trafalgar Releasing.
A new work placement scheme will also be introcued to support the development of skills, experience and networking in backstage and technical roles.
Will Gompertz, artistic director at the Barbican, said: "As London's creative catalyst, we're excited by the new dimension this partnership will bring to our rich and varied artistic programme. From the very beginning, collaboration has been in the Barbican's DNA: our Concert Hall and Theatre were originally designed with the London Symphony Orchestra and the Royal Shakespeare Company respectively. The relationship with Trafalgar will combine the best of the Barbican with the scale and reach of the commercial theatre sector, putting the City of London firmly on the capital's cultural map."
Howard Panter, Trafalgar Entertainment joint co-founder and CEO, added: "This innovative new three-year partnership will allow for longer-term planning of the premium productions we plan to bring to the Barbican's stage and beyond, working with the best international creative talent, together with TE's relationships with some of the world's leading theatre institutions including the Lincoln Center Theater in New York and the National Theatre in the UK. TE also continues to expand its producing and theatre operations in Australia and into Asia and TE/Barbican productions will also be aimed at these exciting markets. After three very successful summer seasons since 2021, we are delighted to be continuing and developing our strong relationship with the Barbican through this new holistic partnership."