"Inner White Girl" from A Strange Loop in London – first listen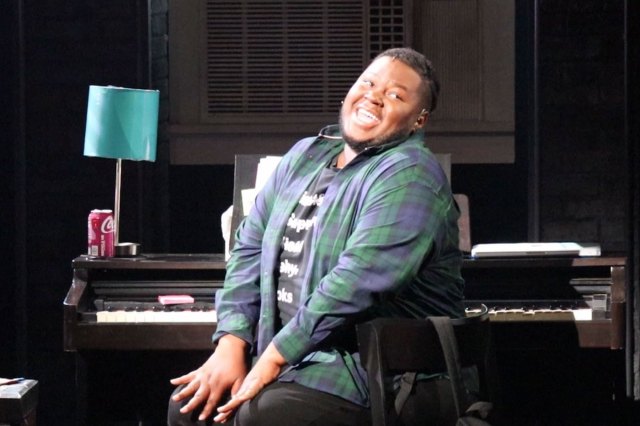 Earlier today we were on hand at the Barbican Theatre for a sneak peek at the UK premiere of Michael R Jackson's Tony and Pulitzer Prize-winning musical A Strange Loop.
Check out Kyle Ramar Freeman (who plays the leading role of Usher), alongside London cast members Sharlene Hector, Nathan Armarkwei-Laryea, Yeukayi Ushe, Tendai Humphrey Sitima, Danny Bailey and Eddie Elliott, performing musical number "Inner White Girl":
The show, which follows a young, gay, Black writer who writes a musical about a young, gay, Black writer who's writing a musical about a young, gay, Black writer, is directed by Stephen Brackett and choreographed by Raja Feather Kelly.
The production also features set designs by Arnulfo Maldonado, lighting by Jen Schriever, sound by Drew Levy, costumes by Jen Schriever and music supervision by Rona Siddiqui, whilst the team of producers for the UK premiere includes such high-profile names as Alan Cumming, Ilana Glazer, Jennifer Hudson, Mindy Kaling and Billy Porter.
A Strange Loop is scheduled to play a 12-week limited season through to 19 September 2023 at the Barbican Theatre, with a press night set for this Thursday, 29 June.
Tickets are on sale below.