Alexandra Burke chats about The Bodyguard and I Can't Sing!
Alexandra Burke joins the cast of the The Bodyguard next week, in the role of Rachel Marron playing opposite Tristan Gemmill who plays Rachel's bodyguard, Frank Farmer. We caught up with the X Factor winner to find out how preparations for her first West End role have gone and what it's like to be taking on a role made famous by one of her heroes.
How did you get involved with The Bodyguard?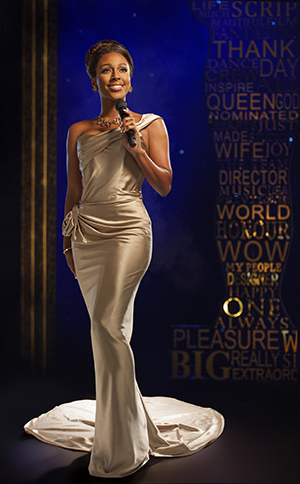 I'd been asked to do The Bodyguard a couple of years ago and because of scheduling I couldn't do it at the time.
I really wanted to focus on acting lessons before doing something so big. So I went away – I've been in America for a the past year and a half – and I've been doing acting lessons whilst in the studio, really focusing on my love for acting. Then I got an email from my agent saying "The Bodyguard want you for this part, what do you think?" I couldn't believe how blasé the email was!
So I went along for the audition, it was two hours long, a lot of singing and a bit of acting. After the audition we went to get some tea and two hours later the phone rang and I was offered the part, I'm still smiling from ear to ear!
You mentioned taking acting lessons, what else have you done to prepare for your West End debut?
I've been working with the director Thea (Sharrock) on the script and getting a lot of help from everyone working behind the scenes on The Bodyguard. Also, every time I'm in the car with my manager Gary, he plays every other part and I play Rachel.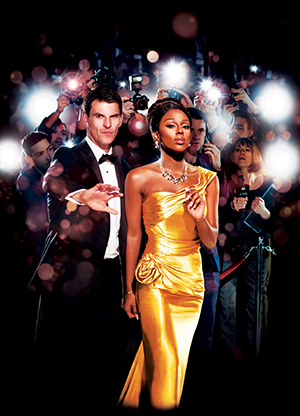 You sang I Wanna Dance With Somebody on the X Factor…
Yeah, and I sung Saving All My Love For You!
Did you ever think back then that you'd be singing these songs on a West End stage?
No, not at all. Do you know what's crazy? I actually watched week one of the X Factor the other day and I thought 'Oh my God now I get to sing this song for three months, every night for six shows a week.'
I'm just a little bit sad that, I sung Saving All My Love For You in the (X Factor) audition, that's in the show but Rachel doesn't sing it. I asked them to let me sing it but they told me I already had enough songs to sing!
I'm so grateful I get to sing all the other songs, they've included many of Whitney's other songs, for example All The Man That I Need, one of my favourite songs of all time!
Have you had any tips from Beverley Knight?
One thing I heard Beverley say at the Olivier's is commitment, being very strict on the voice, resting. My mum is a vocal coach and she has given me advice too.
My wife sat next to your mum at a Beyonce concert and said she is your biggest fan!
My mum is a proud mother! She is so supportive and I'm so grateful to have a mum like her. The fact that she sings makes my life so much easier because I can get tips from her and she just reassures me, she's like my comfort blanket.
What is your favourite part of the show?
Oh My God! My favourite part is when I ask Frank Farmer out on a date and then…we kiss! (Laughs wildly). He (Tristan Gemmill) is so lovely, but I'm so nervous, I've never kissed anyone on stage before.
I told my mum I have to kiss someone and she said "You better not use tongues"!
What were your thoughts on I Can't Sing!?
I actually saw it way before it opened, Simon (Cowell) invited me to a secret preview because the main character's story is very similar to mine. I thought it was so funny!
---
Alexandra takes over from Beverley Knight as Rachel Marron from 2 June 2014.