Alexandra Burke joins The Bodyguard from June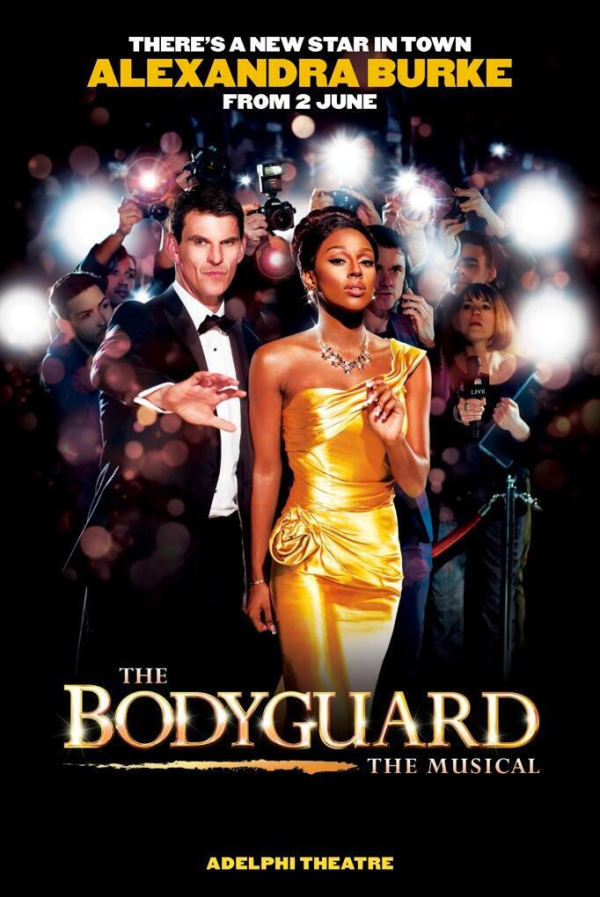 X Factor winner Alexandra Burke will take over from Beverley Knight in The Bodyguard from 2 June until the show closes at the Adelphi Theatre on 30 August 2014.
Burke will play leading lady Rachel Marron, following Knight in making her West End debut in the show. Tristan Gemmill will continue as the titular character, Frank Farmer.
Alexandra Burke rose to fame after winning the fifth series of The X Factor in 2008 and has since released two albums, with a third on the way, and had multiple number one singles.
She said of her casting: "I couldn't be more excited about joining the cast of The Bodyguard and to play the iconic role of Rachel Marron will be a dream come true. I am a massive Whitney Houston fan so to be given the opportunity to play a role made famous by her every night will be a real privilege."
Directed by Thea Sharrock, The Bodyguard is adapted from the hit 1992 film starring Whitney Houston and Kevin Costner and features classic Whitney songs including "One Moment in Time", "Saving All My Love", "I Wanna Dance With Somebody" and "I Will Always Love You".
The rest of the cast includes Carole Stennett (Nicki Marron), Richard Lloyd King (Bill Devaney), Stephen Marcus (Tony), Dominic Taylor (Sy Spector), Michael Rouse (Stalker) and Stuart Reid (Ray Court).
Ensemble members are Gareth Andrews, Kimball Armes, Christopher Birch, Hannah Fairclough, Robert Gill, Nicky Griffiths, Ben Harrold, Jamie Hughes-Ward, Alex Jackson, Genesis Lynea, Fergal McGoff, Sara Morley, Joelle Moses, David O'Mahoney, Stuart Rogers, Kyle Seeley, Danielle Steers, Katy Stredder and Christopher Terry. Jhayheim Davis, Chiesa Musonda, Kiano Samuels and Joshua Tikare alternate the role of Fletcher, Rachel Marron's young son.
The show will reportedly tour next year, opening in Southampton in February 2015.