5 Minutes with: Tom Wells – 'It was a happy accident that I liked theatre'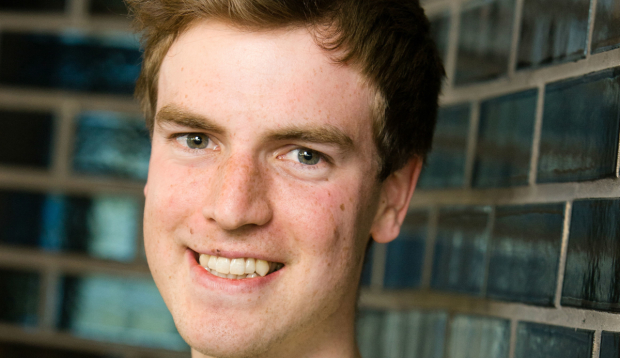 I wasn't always interested in theatre, but I always wanted to be a writer. When I finished university I didn't know what to do and the West Yorkshire Playhouse ran a scheme where you just wrote them a letter saying why you wanted to write and the sort of things you wanted to write about. I did that and got on it and then it was a happy accident that it turned out that I really liked theatre. Phew.
Getting into the group of writers in Leeds felt like a bit of a step forward. I felt a bit more at home there than I did at uni. Uni wasn't a very creative environment and most of the time they wanted to talk about really big ideas. It was such a relief when someone said just write about what you know.
It sounds bad but when they asked a few of us to write full length plays, I don't think I'd ever actually seen a new play. I'd seen Shakespeare and I'd seen the stuff that you have to study: we'd been to see Death of a Salesman. It was a new world for me. The first play that I wrote was quite a lot like a sitcom because that was a world that I knew about.
My new play Folk has been on a local tour around Birmingham and smaller community venues, which is brilliant. It's about three people who play music together, three people who maybe wouldn't be friends who become friends. When I was a teenager I was in a Ceilidh band. It was just part of my growing up to have a go at it. With folk music I feel like anyone can join in. You don't have to get it perfect you just have to get into it and I find that really lovely. I guess that's what I think about theatre.
Birmingham Rep has been a really great theatre to work in. It feels like a theatre that is properly fulfilling its potential. They are just trying to make work for Birmingham and if it goes to other places then great. But the focus is that city. I think sometimes regional theatres can have one eye on other places and that seems to me to miss the point of what a really good community arts scene can do.
Doing panto was probably the only time I'll ever be able to make it snow in a theatre. I've written three pantos now. I normally write stuffy northern comedy set in one room so it was a bit of a leap to write something that directly addressed the audience and took the mickey out of itself at the same time. Panto has got quite a strict structure. You make it for that moment and you make it for that community and that's what's so special about it. It is absolutely contemporary and it is for everyone.
Folk runs at Birmingham Rep until 30 April and then goes to Hull Truck Theatre from 3 May to 14 May and Watford Palace from 18 May until 28 May.