5 minutes with Daisy Haggard: You For Me For You is extraordinary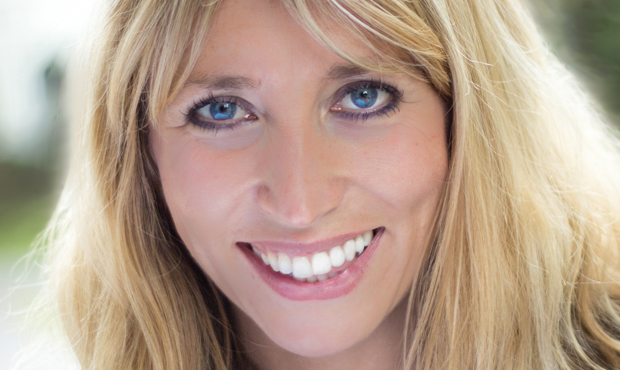 My dad is a director but he never wanted me to do any acting. He thought he had got away with it but then I came out, all singing, all dancing, doing terrible routines in front of the mirror and miming to Whitney Houston. I spent the next 18 years trying to battle him because he thought acting was a really hard life but I won the battle and now he's really glad. I always call him for advice.
I was literally born to act. I wanted to do the usual things that kids want to do like be a vet, but I constantly put on plays, really terrible, tedious plays. I made people watch me do really stupid things quite regularly.
I struggled to get into any school plays because I'm quite dyslexic so I could never do the read-through. I didn't get into one until I was 16 when eventually I got to play Miss Hannigan in Annie. I've given up on everything else I wasn't good at but with acting I've never given up, I just keep going blindly. I had a sort of tenacity that I didn't have for maths or science so I always just assumed I was going to act despite endless setbacks.
I'm not always on the stage but I always want to do theatre. You For Me For You is completely extraordinary and the character Liv that I play is really interesting. When you first meet her, she's speaking a form of gobbledygook and then it just becomes clearer and clearer, it's like the slow evolution of language. Learning it was quite hard but I thought it was a fascinating, experimental way of writing. I'd never seen language shown like that before.
I've always wanted to work at the Royal Court, I've been dying to work here my whole career so I'm really excited. This production has a magical surrealism and drama, it's moving, it's a million different things. It's the story of two sisters trying to escape North Korea and they have very different journeys. My character is not just one character, its every American woman Junhee comes in contact with.
People will never see anything like You For Me For You, it is truly original and it's a really exciting play. I've never read anything like it in my life, I just wanted to read it again and I wanted to talk about it and I wanted to ask questions. It makes you think, it's imaginative, it's bold, it's funny, it's heart-breaking.
I'm doing another series of Episodes and Uncle next year, two BBC shows, but most likely hanging out at home with my one-year-old building block towers.
You For Me For You runs at the Royal Court from 8 December to 9 January.