5 minutes with: Chris Peluso – 'I would have been sad if Show Boat accents were off'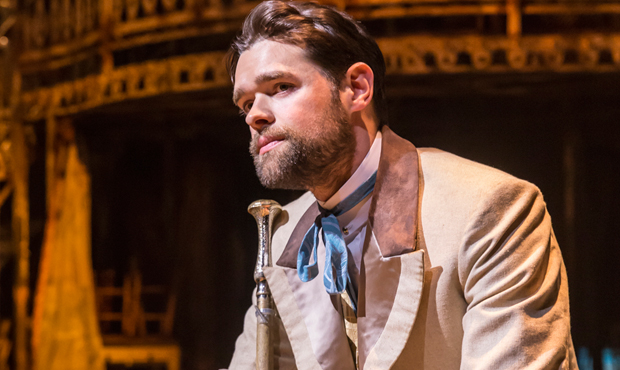 I was a baseball player first and foremost until early high school, that was really what my thing was. I auditioned to sing at an All-Star Game which is a weird thing in baseball where the best players from all the teams come together from both leagues and play an exhibition game for fun. I had no previous experience but I got the lead of this show that they put on at the convention centre so then I started performing at performance troupes and that's really where I began training.
One job always leads to another in this business. When I was in high school in Pittsburgh I auditioned for a horrible musical named Casper starring Chita Rivera. The director ended up casting me in a Shakespeare play in Texas! But that was the reason I was then later cast in 1776 in Forbes Theatre, DC which was my first professional job.
I'd never been to the UK before Miss Saigon. I'd always wanted to come to London – when you think of the major cities to perform in theatre-wise you think of New York and London – but as an actor, you don't really think it's possible to come over unless you're a superstar. When the opportunity came up, I honestly thought: 'I have no chance at this but this is going to be fun.' I wanted to go in for it because I love singing the songs and doing the material. Maybe the fact that I didn't think I would get the job released my nerves and helped me perform better. I got the part!
This production of Show Boat is a pretty streamlined version. There's quite a few scenes and songs which have been cut and I think it really helps move the production along. It doesn't really dwell in the moments as much as other [productions] that I've seen. We approach it with a real energy and momentum rather than looking at it as a history piece.
I thought that it might be odd at first with accents but it really wasn't much of a shock because the cast is really good. I think if the accents were off and the cast just wasn't up to it, I might be a little bit sad but I think that everyone is excellent. It's pretty much the same as putting up a production in the US. The only difference is that offstage they're talking in different accents.
Show Boat runs at the New London Theatre until January 2017. Click here for more information and tickets.