West End front of house worker steps into leading role to avoid show cancellation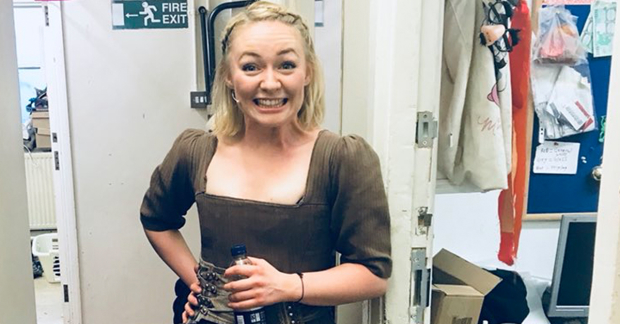 A front of house worker at the Arts Theatre in London's West End found herself on the other side of the curtain last night when she stepped in at the last minute to avoid a show cancellation.
Jennifer Caldwell – an actress whose credits include Mamma Mia! and Shrek, but who is currently working front of house at the Arts – stepped into the role of Emily in jukebox musical Knights of the Rose when Bleu Woodward was indisposed and her understudy was already playing another part in the show.
Talking to WhatsOnStage this morning, Caldwell said: "I was working on the box office when my manager Brian (who is also a producer on the show) took me aside and asked if I could do a cut version of the show if I had a few hours rehearsal.
"Racky [Plews, the show's director] and the wonderful company then came in, I rehearsed for two hours and I was on. It all went very quickly and was a bit of a blur really. Everyone backstage, onstage and front of house could not have been more supportive."
Following the performance, Caldwell posted to Twitter, thanking the production for being 'so immense'. Fellow cast member Rebecca Bainbridge said: "The legend that is @Jennifer_cald stepped in from working FRONT OF HOUSE to PLAY Emily in @KnightsOfRoseUK. With literally hours notice. And she smashed it."
The heroics come just weeks after 42nd Street understudy Stephy Parry saved the day when she ran round the corner to Mamma Mia! to play Donna half-way through a performance.
Directed by Racky Plews, the musical features songs from the likes of Bon Jovi, Meat Loaf and Enrique Iglesias, and focusses on a band of plucky knights who must defend their house and their honour.
What a day. Thanks to everyone @KnightsOfRoseUK and @ArtsTheatreLDN for being so immense. https://t.co/97ylGVMrOO
— Jen Caldwell (@Jennifer_cald) July 25, 2018
— Becky Bainbridge (@BeckyBainbridge) July 25, 2018