Top shows at the 2018 London International Mime Festival
Every year London gets a healthy dose of mime anarchy courtesy of the London International Mime Festival. The festival prides itself on bringing the most groundbreaking and form busting pieces of theatre to London, with productions playing in a number of venues across the city.
With so many shows to choose from and a variety of untapped international acts coming to town, we thought we'd create a handy digestible list of our top picks from the programme.
---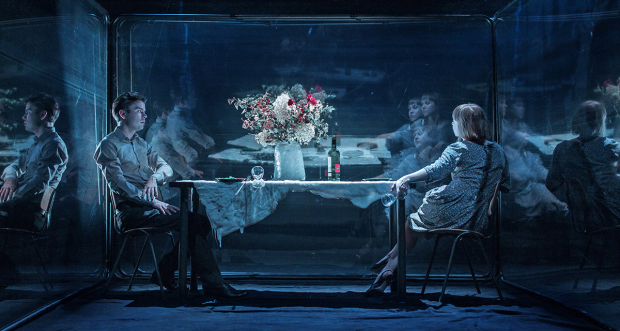 Platform Theatre, 10 to 13 January
The first entry on our list is something of a surreal cultural hybrid, blending video projection with 19th century stage-magic to create an illusory and sensory experience. The brainchild of Finnish magician and visual artist Kalle Niobium, two creatives the forefront of the Finnish circus movement, the piece is partially based on the '60s Antonioni film L'Eclisse.
The production's plot is based on a disillusioned couple, slowly drifting apart while surrounded by the objects of a domestic life. There's also a soundscape courtesy of Samuli Kosminen, known for his collaborations with Kronos Quartet. An intimate, humorous exploration, and a perfect fit for Mime Fest.
---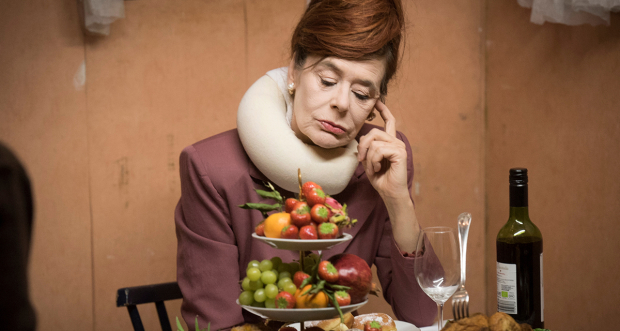 Barbican, 31 January to 3 February
From Finland we hop over to Belgium for a surreal new take on the story of Noah's Ark, presented by theatre collective FC Bergman. A small, humble village is rudely interrupted by a live camera crew, on the eve of what is believed to be an impending and biblical disaster.
A mixture of theatre and film, the cast of 13 (as well as a horde of extras) will recreate the village on the Barbican's main stage. The piece comes to the UK after a five year tour, visiting the likes of Greece, France, Germany and Austria. A unique stage experience with an international reputation.
---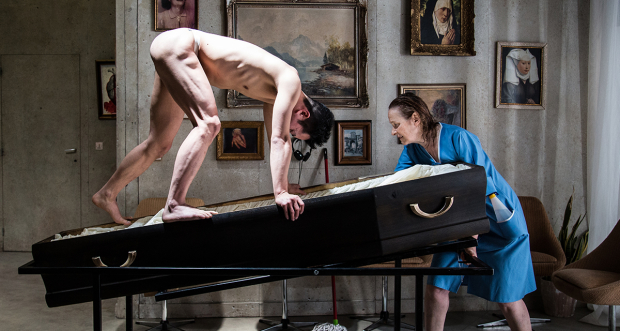 Barbican, 24 to 27 January
Theatre company Peeping Tom won the Olivier Award for Best New Dance Production when they appeared at the Barbican as part of the 2015 International Mime Festival. Their follow up to 32 rue Vandenbranden is entitled Mother, a piece that reflects modern perceptions of maternalism and its place in society.
Based on the company's own experiences, including those of director Gabriela Carrizo, the show takes audiences through a series of set pieces, spread across museums, studios and maternity wards. Expect a Lynchian tone with a disconcerting soundscape and surreal visuals.
---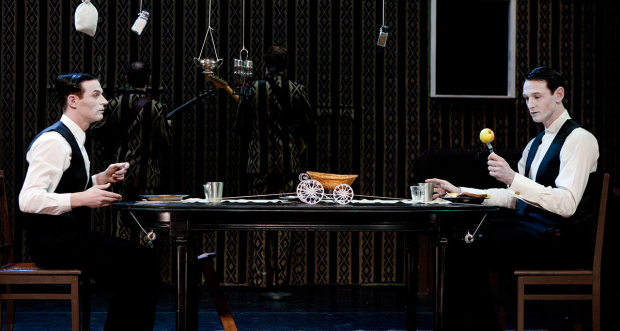 The Peacock, 1 to 3 February
Buster Keaton's movie The Scarecrow is the departure point for Dutch theatre-makers Jakop Ahlbom Company's newest piece, entitled Lebensraum. Systems of ropes and pulleys litter the stage as two inventors create a multi-function living environment, all within cramped quarters. Things all get even more anarchic when the pair create a new robot to take care of their domestic chores.
The company had a London hit with their recent piece Horror when it ran at the Peacock Theatre, so this new performance looks set to maintain their reputation in the UK.
---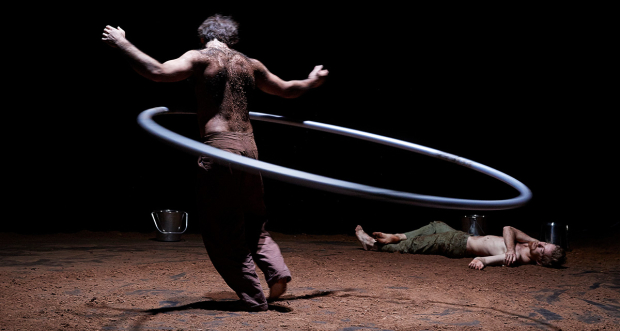 Shoreditch Town Hall, 12 to 14 January
Two men, a slender steel hoop, and a whole lot of spinning. A strange tribute to Da Vinci's Vetruvian Man, Santa Madera sees two Cyr wheel artists, Juan Ignacio Tula and Stefan Kinsman, using the 20th century circus apparatus to present a bold and thrilling new piece of theatre.
The show was created in 2017 in collaboration with Mpta Company founder Mathurin Bolze, who was also responsible for last year's Barons Perchés at the Platform Theatre. Expect a dizzying display of talent. Quite literally.
---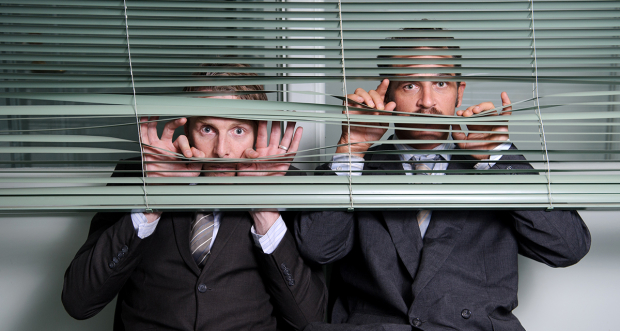 Soho Theatre, 8 to 20 January
New Zealanders Trygve Wakenshaw and Barnie Duncan were big names at the 2017 Edinburgh Fringe, with both solo shows and their double act Different Party garnering praise as off-beat and surreal clowning experiences.
It is the latter revived here at the Soho Theatre, running for a two week spell at the venue. The show places the two in a strange and surreal sales office, in what has been described by Fringe audiences as a strange blend between The Mighty Boosh and Fawlty Towers. Judging by the pair's previous successes, this is mime at its most comedic.
---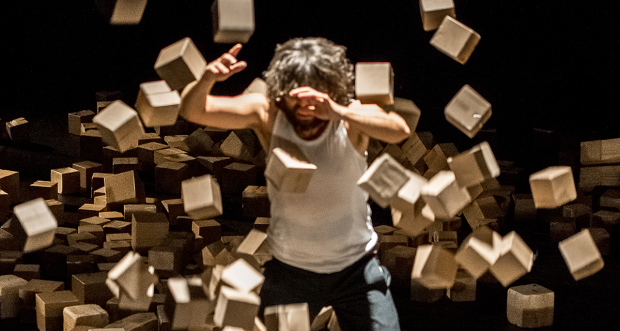 Jackson's Lane, 26 to 28 January
Hailing from Madrid, Nacho Flores is the epitome of the international artist, training in Amsterdam, Moscow and Toulouse. Here he presents Tesseract, a geometry-inspired show created after three years of research. Though formerly a highwire expert, Flores now puts his balance to the test with a series of precariously stacked wooden cubes, falling and toppling with the smallest nudge. Expect a strange (and CircusNext Award-winning) mixture of performance and life-size Jenga.
---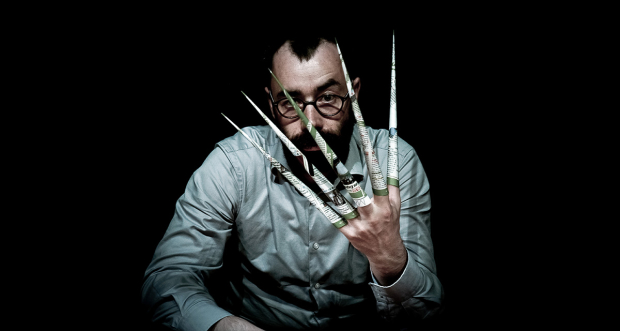 Shoreditch Town Hall, 25 to 27 January
French performer Etienne Manceau (founder of the Sacekripa group) returns to the International Mime Festival to present the UK premiere of a thrilling prospect – a man making a cup of tea.
Hear us out, the show promises to be a suspense-filled and hilarious experience in which one man battles to perfect a process all of us do on an almost daily basis.