Theatre highlights of the week: 1984 transfers, Secret Theatre Show 5 and Gujarati Shakespeare
Tuesday 6 May
---
Mumbai based theatre company Arpana present a Gujarati adaptation of All's Well that Ends Well. The production is designed in the style of the 'Bhangwadi' theatre that catered initially to an audience of daily wage labourers in the late nineteenth century, but over time became very popular with a wide range of audiences. This style is a celebratory mix of live music, dance, and theatrical acting.
The production is performed in Gujarati and features some of Mumbai's most talented singer-actors.
Wednesday 7 May
---
The latest show in the Secret Theatre season opens at the Lyric prior to a two-week stint at this year's Edinburgh Festival.
Show 5 promises to be the most surprising Secret Theatre experience to date. The Company, who have staged works ranging from versions of classic texts to premieres of new writing, now present a new devised show produced after a year of creative collaboration.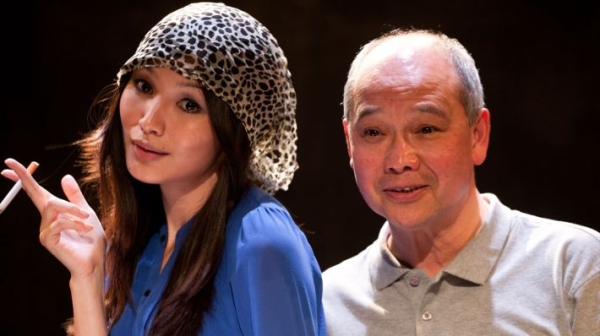 Tony award-winner and Pulitzer Prize finalist David Henry Hwang, explores the impact race has had on the East Asian experience in America.
Yellow Face straddles the line between reality and fiction, questioning what race really means, looking at how politics and media interact in our society and, ultimately, asking us to reflect on who we really are.
Thursday 8 May
---
Hidden away in the Record Department of the sprawling Ministry of Truth, Winston Smith skillfully rewrites the past to suit the needs of the Party. Yet he inwardly rebels against the harsh totalitarian world he lives in which demands absolute obedience and controls him through the all-seeing telescreens and the watchful eye of Big Brother, symbolic head of the Party.
This new major production explores the world inside Winston Smith's head, as well as the world without, and catches the euphoria and bliss buried deep underneath the cold face of Big Brother. Headlong's version explores why Orwell's gaze is as applicable to the here and now as it ever was.
Friday 9 May
---
From the Bruntwood Prize-winning writer of The Bee, Matt Hartley, Microcosm stars Philip McGinley (Game of Thrones), Jenny Rainsford (Headlong's The Seagull, No Quarter at the Royal Court), John Lightbody (Filter's A Midsummer Night's Dream, Ghost Stories) and Christopher Brandon (Moon Tiger at Theatre Royal Bath, 50 Ways to Leave Your Lover at The Bush).
Saturday 10 May
---
Read our ★★★★ review of I Can't Sing! here.
Sunday 11 May
---
Read our ★★★★ review of A Taste of Honey here.