Punchdrunk's Drowned Man closes following year-long run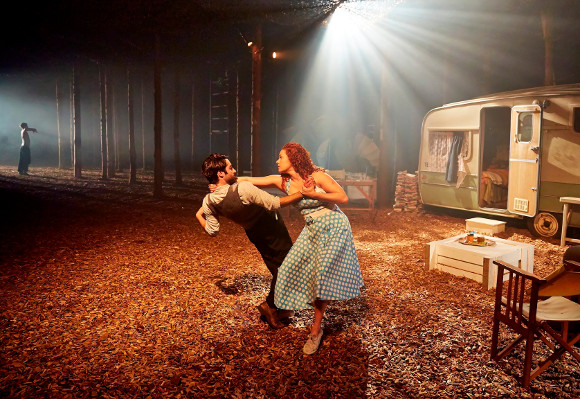 Punchdrunk's The Drowned Man A Hollywood Fable will close at the Temple Studios on 6 July 2014 following a year-long run.
The show, a collaboration with the National Theatre, is inspired by Georg Büchner's unfinished 19th-century play Woyzeck and premiered in June 2013. It is Punchdrunk's longest running show in London, and has so far been seen by more than 170,000 people.
Performed in a former Royal Mail sorting office next door to Paddington Station, The Drowned Man A Hollywood Fable is set in a Hollywood studio populated by "dreamers who exist at the fringes of the movie industry".
Led by Felix Barrett, Punchdrunk's previous productions include Faust, The Masque of the Red Death, Tunnel 228, It Felt Like A Kiss, The Duchess of Malfi, Sleep No More (which continues its New York run) and The Crash of the Elysium.