Lucie Jones and Rita Simons to star in UK and Ireland tour of Legally Blonde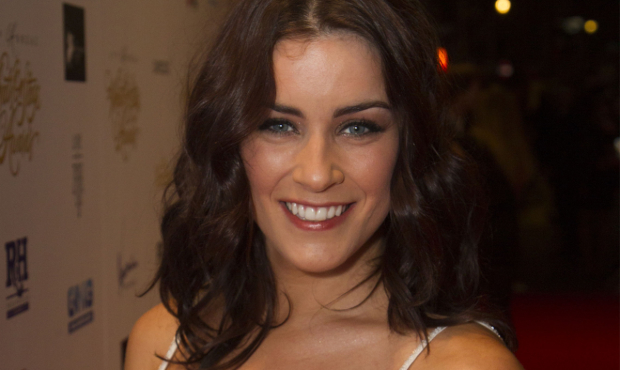 Lucie Jones will star as Elle Woods in a new UK tour of Legally Blonde the Musical, which opens in Bromley in September.
Jones returns to the role after appearing in a production of the musical at Curve Leicester last year. She is currently starring in the UK tour of Rent and her previous theatre credits include We Will Rock You, Ghost, American Psycho and Les Miserables. Next month Jones will represent the United Kingdom in the Eurovision Song Contest in Kiev, Ukraine.
Further casting includes Rita Simons, best known for playing Roxy Mitchell in EastEnders, as Paulette Bonafonte, and Bill Ward (Coronation Street) as Professor Callahan.
They will be joined by David Barrett, Liam Doyle, Laura Harrison, Helen Petrovna, Ben Harlow, Nancy Hill, Rebecca Stenhouse, Delycia Belgrave, Rachel Grundy, Lucyelle Cliffe, Rosie Needham, Alexandra Wright, Sally Frith, Mark Peachey, Michael Hamway, Felipe Bejarano, Brett Shiels, Connor Collins, Emma Prosser and Craig Tyler.
The production will also feature two dogs, a Chihuahua named Bruiser and another called Rufus, who will be cast through open auditions in every stop of the tour.
Based on the 2001 film starring Reese Witherspoon, Legally Blonde is a musical comedy about sorority sister Elle Woods, who gets herself a place at Harvard Law School in an attempt to prove she's not just a pretty face and to win her boyfriend back.
With music and lyrics by Laurence O'Keefe and Nell Benjamin and a book by Heather Hach, this new production will be directed and choreographed by Anthony Williams with musical supervision and direction by James McCullough.
Legally Blonde runs at the at the Churchill Theatre, Bromley from 18 to 23 September before touring to High Wycombe, Bristol, Woking, Northampton, Rhyl, Sheffield, Wolverhampton, Southampton, Cardiff, Edinburgh, Belfast, Dublin, Stoke, Canterbury, Norwich, Leeds, Blackpool, Sunderland, Glasgow, Aberdeen, Inverness, Nottingham, Birmingham, Salford, Liverpool, Brighton and Wimbledon.