Edinburgh review: Scorch (Summerhall)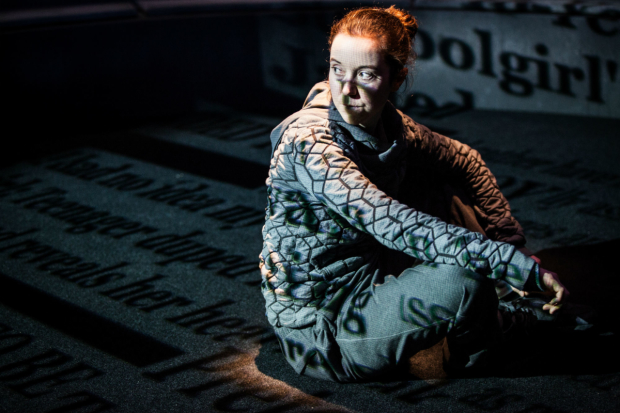 Stacey Gregg's startling monologue focuses on a teenager struggling with their gender. It's a portrait of confusion; a piece that presents a person still thinking and still forming. Gregg's character doesn't fit into a category: she can't be easily defined by one of the many words and phrases – transgender, transvestite, lesbian – she is beginning to learn about. And it's mainly because of this that Scorch feels like one of the more sharply observed works on this subject.
Amy McAllister gives a searing performance as a girl who has grown up a tomboy. "I'm a boy", she says, "Then I'm 11, then boobs!" There's humour in that line, which McAllister brings out, but the line also cuts through to the play's essence: here is someone who doesn't really understand what she's going through, but is going through it nonetheless.
Emma Jordan's production begins with a blast of music and movement. McAllister's robot dance quickly becomes something more bewildering, as though there's something inside her trying to get out. Her limbs are beyond her control, her body moves without her permission. It's a neat metaphor for the internal struggle, and one that is repeatedly referenced throughout the play – mainly in the mentions of that famous scene in Aliens where something bursts out of Sigourney Weaver.
But the piece doesn't just focus on the private, there's an excruciating public element to this story too. Gregg's character finds refuge online; in avatars and in chat rooms where she pretends to be a guy called Kes. When she is messaged by a girl, they begin a relationship and because Kes feels so natural and happy as Kes, she doesn't tell her new girlfriend the truth. Gregg shows us clearly that there's no ulterior motive here, Kes is like any other teenager: blithely unaware of potential consequences. Those consequences arrive, and she is painted in the media as a predator, a pervert, someone who grooms unsuspecting girls online.
McAllister entirely embodies the character. Short and stocky, her outline is hidden in a baggy hoody and grey tracksuit bottoms. McAllister deftly shows a chink of vulnerability in Kes' swagger and confidence. You can sense a sadness and McAllister brings a wisdom to Kes. She responds to the way she feels, and communicates that as best she can, it's those around her who are no help.
It's a refreshing, complex character and a piece that forces us to listen to a voice rarely given the chance to be heard.
Scorch runs at Summerhall at 6.05pm on various dates until 28 Aug (not 9, 16, 23).