Jonathan Mills announces final EIF programme, themed around culture and conflict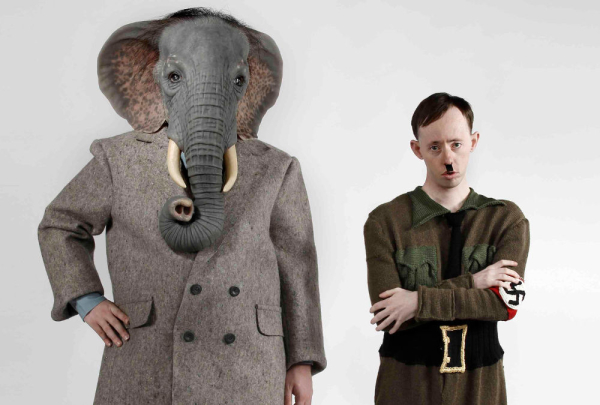 Outgoing Edinburgh International Festival director Jonathan Mills has announced the programme for his final festival, which runs in the Scottish capital from 1 to 25 August 2014.
Over 2,400 artists from 43 nations will take part in this year's EIF, which is themed around the relationship between culture and conflict, inspired by the centenary of the outbreak of the First World War. And, reflecting the upcoming Commonwealth Games in Glasgow, Mills has invited artists from Canada, Australia, New Zealand and South Africa to make a "significant contribution to the Festival".
One issue that is notable by its absence is the upcoming Scottish independence referendum, though Rona Munro's The James Plays will, as previously announced, explore three generations of medieval Stewart kings. The trilogy, which is presented by the National Theatre of Scotland and stars an ensemble including James McArdle, Blythe Duff and The Killing's Sofie Gråbøl, premieres at Edinburgh's Festival Theatre from 10 to 21 August and will transfer to the National Theatre in London during September and October.
Other highlights of the theatre programme include Ganesh Versus the Third Reich (Lyceum, 9-12 August), a "provocative and funny story of the elephant god's attempt to reclaim the swastika from Nazi Germany", conceived and performed by an ensemble of actors with disabilities. And Handspring Puppet Company (War Horse) is remounting its acclaimed early work Ubu and the Truth Commission (Lyceum, 28-30 August), based on the text by Alfred Jarry and the transcriptions of South Africa's Truth and Reconciliation Committee.
Co-productions include The War (King's Theatre, 9-11 August), the story of young artists in Paris from 1913 onwards, directed by Vladimir Pankov and staged by the Chekhov International Theatre Festival; and Canadian Stage brings together visual artist Stan Douglas and screen writer Chris Haddock in Helen Lawrence, a film noir-style 1940s thriller (King's Theatre, 24-26 August).
The opera programme includes Berlioz's Les Troyens, which will be staged in Scotland for the first time in over 40 years with a run at the Festival Theatre (28-30 August), and Benjamin Britten's opera written for television, Owen Wingrave, will be revived in a co-production with Aldeburgh Music (King's Theatre, 15-17 August).
Dance highlights include the return of Festival favourites Pina Bausch's Tanztheater Wuppertal with Sweet Mambo (Playhouse, 23-25 August); the Festival has also commissioned the revival of Akram Khan's Gnosis (King's Theatre, 19-21 August), in which he dances alongside Fang-Yi Sheu.
Heiner Goebbels is another EIF returnee, directing a large scale music-theatre work Delusion of the Fury: A Ritual of Dream and Delusion (King's Theatre, 29-30 August), by maverick American composer Harry Partch.
Other artists and companies taking part in this year's EIF – which is the parent of the much larger Edinburgh Fringe – include Ute Lemper, Nicola Benedetti, Ladysmith Black Mambazo, Mariinsky Opera, Stan Douglas and Luk Perceval.
"In Festival 2014 we bring together cultures from around the world to present an intense three weeks of intimate and epic theatre, dance, music and opera," Mills said today.
"We are working with a number of international co-producing partners to bring performances to the UK from around the world, from New Zealand to South Africa, ensuring the Festival retains its unique mix of artists and work which makes it an unmissable date in the global cultural calendar."
Tickets for the 2014 EIF go on public sale from 29 March. For more information, visit www.eif.co.uk