Disney's "Aladdin" announces open audition call for UK and Ireland tour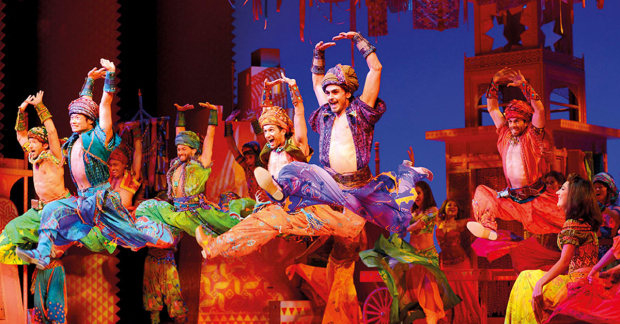 After the hotly anticipated Aladdin UK and Ireland tour was announced on Friday, there is now some excellent follow-up news – the show is looking for its cast!
The Disney musical has announced an open call for singers and dancers to join the upcoming tour, which kicks off in November in Edinburgh. You can find out more details here.
In a statement, the show has said "it is deeply indebted to the rich and diverse tapestry from Middle Eastern, North African, and South Asian (MENASA)
cultures, language, and aesthetic traditions. We would like to hear from performers from the MENASA community, but also welcome people from any background to apply."
Candidates must be 18 years or above and eligible to work in the UK.
The casting team has supplied information for a variety of roles including Aladdin, Jasmine, the Genie, Jafar, the Sultan, Babkak, Omar, Kassim and Iago, as well as male and female dancers.
There will be an initial online casting call (with submissions due by 10 March at the latest), with in-person auditions then to follow.
During the online casting call, applicants will be expected to submit footage of themselves either singing (or dancing, if useful). The advice is as follows: "Film yourself singing a song which shows your voice off best, suits the character from the show you wish to be seen for and shows off your vocal range. Please read the character breakdown below to get a sense of the roles and the very specific vocal requirements. Upload your self-tape as an unlisted YouTube link and email it to aladdin@jillgreencasting.org "
Further information is available at https://www.jillgreencasting.org/disneys-aladdin-auditions.html