Catherine Love: My top Edinburgh Fringe picks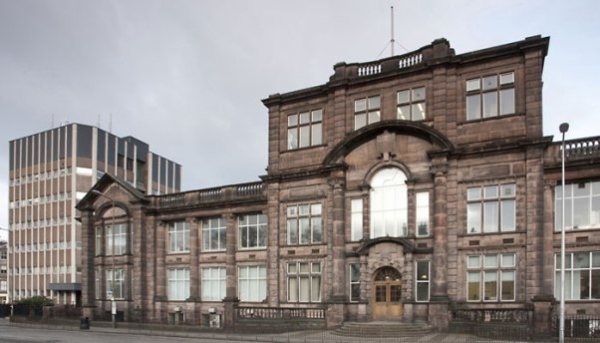 Summerhall
This old veterinary college on the edge of The Meadows is fast becoming one of the most exciting destinations on the Fringe. This year, it has an additional venue within the venue, as Paines Plough's theatre-in-the-round the Roundabout pitches up for the month with a programme that includes Duncan Macmillan's Lungs and Every Brilliant Thing and Beats North, a new collaboration between writers Luke Barnes and Ishy Din.
Other highlights include two shows from Ridiculusmus, Ross Sutherland's brilliant Standby for Tape Back-Up, a new piece from regular (and impossible to pronounce) Fringe provocateurs Ontroerend Goed, Peter McMaster's all-male take on Wuthering Heights, and a work-in-progress version of The Scottish Enlightenment Project, a tantalising partnership between National Theatre Scotland and American company The TEAM. And that's barely scratching the surface.
Northern Stage at King's Hall
After two storming years at St Stephen's church, Northern Stage's Edinburgh programme is relocating this year to King's Hall – conveniently down the road from the buzzing hub of Summerhall. Everything in this curated selection of shows should be worth a look, but I'm particularly looking forward to Confirmation, a new play about confirmation bias written by Chris Thorpe and directed by The TEAM's Rachel Chavkin, and Selina Thompson's show Chewing the Fat. There's also another chance to see Secret Theatre's A Series of Increasingly Impossible Acts, which repays multiple viewings.
The Big Four
Their dominance can undoubtedly be an issue, but the big four venues – Underbelly, Pleasance, Gilded Balloon and Assembly – do boast some promising shows this year. Werewolf comedy He Had Hairy Hands, which I caught a preview of as part of the Incoming Festival, is an absolute hoot and definitely worth a visit to Pleasance, where you can also catch Light, Theatre ad Infinitum's follow-up to Fringe hits Translunar Paradise and Ballad of the Burning Star, and Richard Marsh's new comedy Wingman.
Hiraeth, the winner of this year's IdeasTap Underbelly Award, looks interesting, as do the other productions in the IdeasTap line-up. After almost bawling my eyes out during a rehearsed reading two years ago, I can't wait to see Clara Brennan's Spine at Underbelly, performed by the wonderful Rosie Wyatt. Another show I got an early peek at and hope to see again is the gloriously irreverent Margaret Thatcher Queen of Soho, which is at Assembly, as is a production of a new play by Will Eno, one of the most interesting American playwrights writing at the moment.
Elsewhere
The Traverse's offering is usually solid, but for me the most exciting show on the programme this year is Men in the Cities, a new storytelling piece by Chris Goode. There is some interesting work on the programme at Zoo, including curious directive's latest show Pioneer and a capella song theatre piece Mmm Hmmm – which, if the snippet I've seen is anything to go by, should be a treat. It's also worth briefly checking into the International Festival to catch Back to Back Theatre's Ganesh Versus the Third Reich, a smart, fierce and funny piece of theatre that was one of my highlights of 2012.
Forest Fringe
Artist-run Forest Fringe, which has been offering an alternative, independent space on the fringe of the Fringe since 2007, can't be found in the Fringe brochure, but that's no reason not to visit. This summer they return for the second year to the Out of the Blue Drill Hall, a venue in Leith that is more than worth the walk across town. The line-up this year includes work from Sleepwalk Collective, Christopher Brett Bailey, Greg Wohead, GETINTHEBACKOFTHEVAN, Bryony Kimmings and Action Hero, plus a not-so-great British Bake-Off hosted by Hunt & Darton and durational one-on-one watching of Sex and the City with Brian Lobel.
FOR MORE ON EDINBURGH 2014 VISIT WHATSONSTAGE.COM/EDINBURGH-FESTIVAL