Young Vic, New Adventures and Lyric Hammersmith win creative environment awards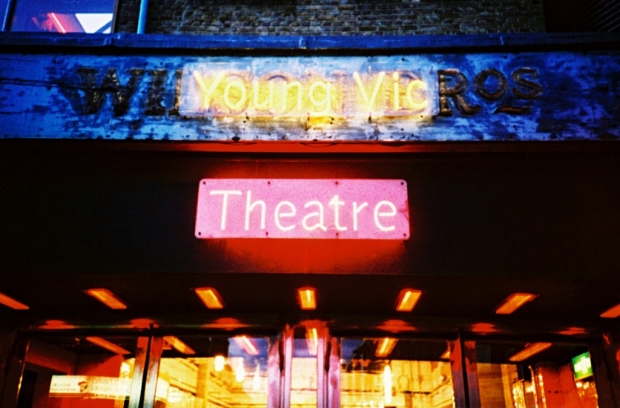 The 2018 Creative Green Awards have been announced, with awards going to venues such as the Young Vic and Lyric Hammersmith.
The awards were set up by Julie's Bicycle and celebrate the cultural organisations which take action over climate and the environment.
The Young Vic was named as Best Cultural Venue, while Highest Achievement for Improvement was won by Glyndebourne. Lyric Hammersmith won Best Campaign, with Creative Green Pioneer going to New Adventures and Paul Josefowski at the National Theatre.
Forty eight organisations undertook Creative Green certification in 2017/2018, which is a scheme run by Julie's Bicycle that enables organisations to demonstrate best practice and leadership in environmental sustainability.
The awards took place at the Roundhouse Theatre in London, with Matthew Bourne, Lola Young and Michael Pinksy all attending.
Bourne said: "New Adventures is thrilled to be the first touring company to be working in partnership with Julie's Bicycle on a Creative Green Touring certification. As the UK's biggest and busiest touring Dance company, we visit theatres across the world and travel to very picturesque settings. I believe that it's important to conserve the natural beauty around us and it is something that we're very passionate about."
The full list of winners are:
Outstanding Achievement
Festival Republic
Highest Achievement for Commitment
Shambala Festival
Highest Achievement for Understanding
Universal Music
Highest Achievement for Improvement (sponsored by Good Energy)
Glyndebourne
Best Festival
Reading & Leeds Festival
Best Museum and Gallery
Discovery Museum
Best Cultural Venue
Young Vic
Best Newcomer
Siamsa Tire
Best Creative Programming
V&A Museum
Best Campaign
Lyric Hammersmith
Best Creative Group
Curzon Cinemas
Green Champions
Jordan Bedding – Curzon Cinemas
Jackie Bland – Tyne & Wear Archives and Museums
Vikki Chapman – Festival Republic
Creative Green Pioneer
New Adventures
Paul Josefowski – National Theatre