Wicked extends run to end of 2024 as it reaches new West End milestone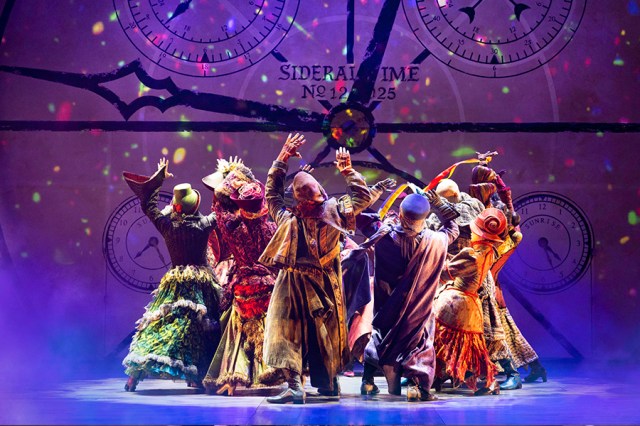 Wicked today celebrates its 17th anniversary in the West End – having had its London debut at the Apollo Victoria Theatre on September 27, 2006.
The show, based on the novel by Gregory Maguire, offers a unique perspective on the characters from L Frank Baum's The Wonderful Wizard of Oz. It has been seen by nearly 12 million spectators in London alone, and on 22 September 2023, it surpassed the 6512-performance run of Stomp, making it the 11th longest-running production in West End history.
In celebration of the milestone, the production has released more than 500,000 new tickets for public booking, extending availability until 15 December 2024.
Additionally, seven extra shows have been added to the schedule: 26 October 2023, 28 December 2023, 15 February 2024, 4 April 2024, 1 August 2024, 15 August 2024, and 31 October 2024, all at 2:30pm.
Michael McCabe, executive producer of Wicked in the UK said: "As we celebrate this remarkable milestone, we would like to take this opportunity to acknowledge our debt of gratitude to our extraordinary audiences and the exceptional group of over 100 individuals onstage and backstage at the Apollo Victoria Theatre, who, together with all the management, marketing, PR, Box Office and venue staff, have worked so passionately and tirelessly to maintain Wicked over the past seventeen years."
The musical, which has received over 100 global awards, features music and lyrics by Stephen Schwartz, with the book by Winnie Holzman. Wayne Cilento handles musical staging, and Joe Mantello directs the production.
While the West End production continues, Wicked will embark on its third tour, visiting cities in England, Scotland, Wales, and the Republic of Ireland, starting at the Edinburgh Playhouse on December 7, 2023, and concluding at the Manchester Palace Theatre.
The current West End cast, subject to change from 12 March 2024, is composed of currently stars Alexia Khadime (Elphaba), Lucy St. Louis (Glinda), Ryan Reid (Fiyero), Sophie-Louise Dann (Madame Morrible), Mark Curry (The Wizard), Caitlin Anderson (Nessarose), Joe Thompson-Oubari (Boq), Simeon Truby (Doctor Dillamond until Sunday 22 October 2023, Steven Pinder from Tuesday 24 October 2023), Amy Webb (Standby for Elphaba), Lisa-Anne Wood (Standby for Glinda), Yuki Abe, Kofi Aidoo-Appiah, Conor Ashman, Jessica Aubrey, Joshua Clemetson, Fergus Dale, Effie Rae Dyson, Nicola Espallardo, Danny Fogarty, Ross Harmon, Kate Leiper, Nick Len (until 15 October), Jemima Loddy, Joshua Lovell, Rory Maguire, PaddyJoe Martin, Millie Mayhew, Harry Mills, Daniel Parrott, Aiesha Naomi Pease, Jeanie Ryan, Natalie Spriggs, James Titchener, Micaela Todd, Christine Tucker, Jaydon Vijn, and Taela Yeomans-Brown.
Wicked is produced by Marc Platt, Universal Stage Productions, The Araca Group, Jon B Platt, and David Stone, with Michael McCabe serving as the executive producer for the UK production