What to watch: best shows to see this week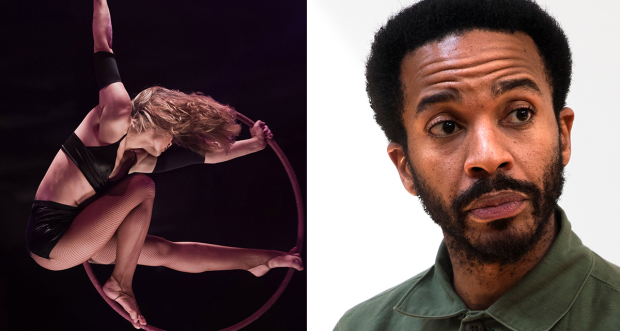 Summer continues with the biggest arts festival in the world kicking off in Edinburgh, while there are some high profile shows opening in the rest of the UK too – not least the actor-musician version of Sweet Charity in Newbury and the production of Othello at the Globe starring André Holland and Mark Rylance. An honourable mention for our top openings must also go to Home, I'm Darling, which comes to the National after premiering at Theatr Clwyd earlier in the month.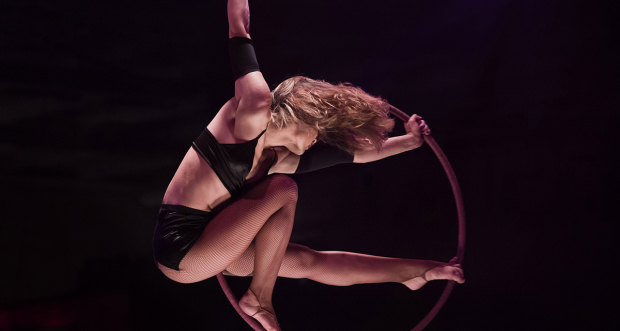 5. Club Swizzle
Camden Roundhouse, 31 July until 26 August
The creators of La Soirée have brought a brand new production to London with Club Swizzle, which transforms the Roundhouse into a late-night boozy cabaret venue complete with functioning bar, live band and the cream of the cabaret crop. Given the success of La Soirée across the West End (and the world!) this looks like it'll really give you a night to remember.
See a week in the life of Club Swizzle's aerialist Yammel Rodriguez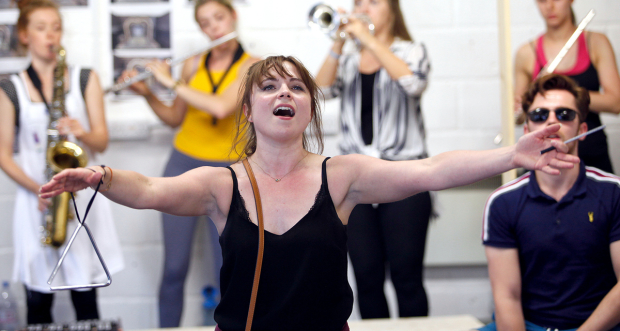 4. Sweet Charity
Watermill Theatre, until 15 September
Fifty two years after it first premiered, Sweet Charity still sits close to a lot of thesp hearts, and seeing it come to the stage once more is likely to bring the crowds to Newbury. The Watermill, well-known for their actor-musician adaptations, look like they've cooked up something nice and new with this production, with the titular role played by Gemma Sutton, recently seen strapped to some skates in Southwark Playhouse's The Rink.
See Sweet Charity in rehearsals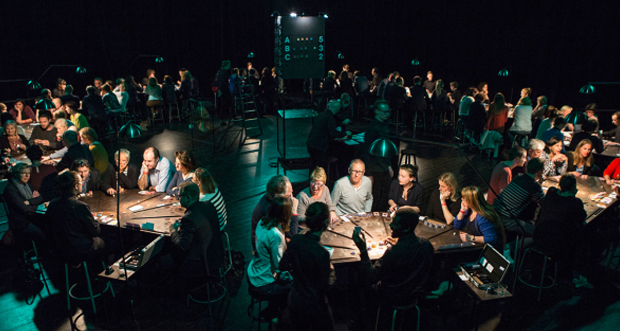 3. £¥€$ (Lies)
Almeida Theatre, 1 to 18 August
Ever wondered what it'd be like to be super-rich? Play the system, short some currencies and just generally run amok with the financial world? Well unpronounceable theatre company Ontroerend Goed have you covered with their hit show £¥€$ (Lies), which makes its London premiere after running at the Edinburgh Fringe last year. From what we've heard, this is the sort of theatre experience you rarely get to have, and feels like a nice derparture for the Almeida.
Read our interview with £¥€$ creator Alexander Devriendt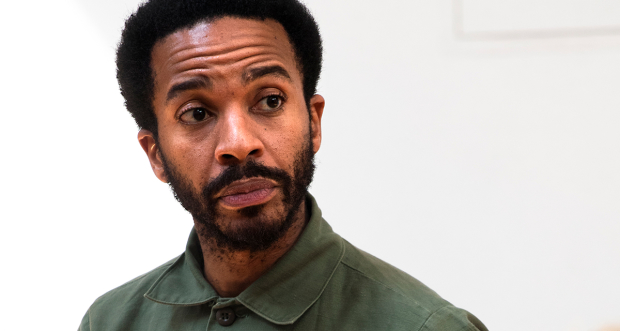 2. Othello
Shakespeare's Globe, until 13 October
When Mark Rylance and André Holland were first cast in the Globe production of Othello as part of Michelle Terry's new season, it's fair to say we got just that little bit excited. Then we found out that Olivier Award-winner Sheila Atim was also joining the show, and we started to count down the days until opening night. Well, it's finally here – with direction by Claire van Kampen. Bit of an unmissable one!
Read the full casting announcement for Othello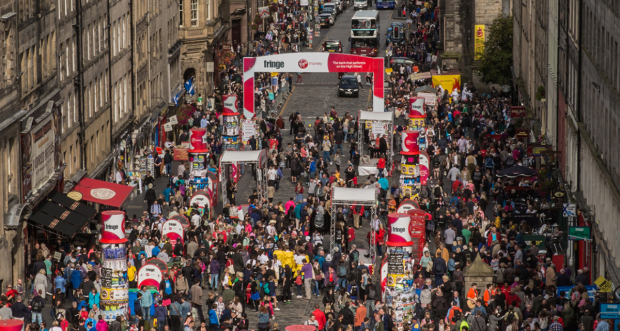 1. Edinburgh Fringe / Edinburgh International Festival
Across Edinburgh, 1 to 27 August
Theatre lovers rejoice! The biggest and most vibrant event in the arts calendar is once more kicking off in Edinburgh. With an overwhelming number of shows (over 3000!) and a treasure trove of emerging talent on offer, you're unlikely to have a festival experience like this one any time soon. Are you heading up to the Scottish capital in August? Be sure to check in with WhatsOnStage's dedicated hub for all your top tips and fun features.
Check out our Festival guide page
---
Last chance to see: Heathers (The Other Palace), Two for the Seesaw (Trafalgar Studios)