Vault Festival may be fun, but what is its real value for emerging theatre companies?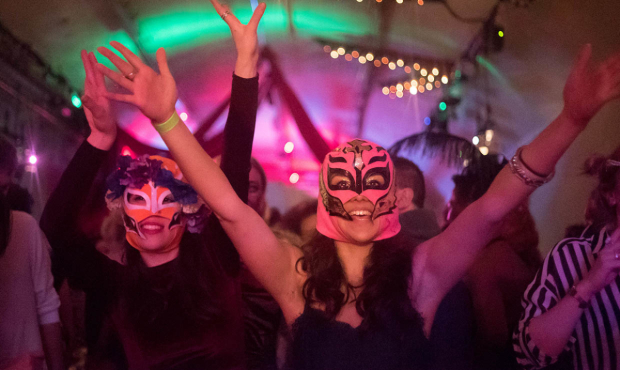 Vault Festival unlocks its doors this week and, with that, unleashes a tidal wave of emerging talent into the world. Over the next eight weeks, some 300 shows by all sorts of up-and-coming artists will crash onto a stage somewhere in Waterloo. New plays. One-on-one shows. Immersive experiences and experimental theatre. Comedy, cabaret, circus – all sorts. It's a bit of a marvel, a lot of a miscellany, and it's almost all cheap enough for audiences to take a punt on. Most shows clock in under £15.
Vault Festival's brilliance is to afford emerging artists an audience. Makers need that if they're to progress. They need to get their work up on its feet, to put it in front of people to find out what works and what doesn't, and indeed, what they've made. It's only by performing that one learns to perform, and performing only makes sense with an audience present.
Artists might not lose money, but they're unlikely to make much
What Vault Festival does is make all that low risk. It offers the chance to perform on the cheap. Artists pay around £300 for a small space for the week, or £450 for a venue with over 100 seats – and none of that's due up-front. To get over its guarantee for the venue, a show only needs to sell a few dozen tickets. That makes covering one's costs that much easier. Cheap space gives artists the leg-up they need – and Vault Festival, as one of its regular artists told me, brings an audience of its own.
That offer, though, has its limitations – and I'm not talking about Vault's damp, subterranean stages. It only works with very short runs; the model being dependent on a stack em high, turn 'em round approach. Few Vault shows fall short of their guarantee, I'm told, but if one doesn't exceed it by much, another will do well enough to offset it. It's a case of risk management – a venue hedging its bets.
But that's only so useful to individual companies. A short run has its benefits, and of course it's better than nothing, but it makes it very hard for artists to build up momentum and harness a hit. Journalism's economics make it almost impossible for critics to justify reviewing short runs, and even with the signal boost of social media, building word-of-mouth takes longer than a handful of days – especially if you want to reach a wider demographic. Artists might not lose money, but they're unlikely to make much – with a low guarantee comes a low box office split – and they'll find it that much harder to springboard on. What works for emerging artists doesn't support them further down their careers.
That old chestnut: How do emerging artists actually emerge?
The problem is that models like this have proliferated over time. Vault Festival's exact set-up might be unique, but its underlying philosophy is echoed elsewhere. You see short runs – many of them only one or two nights – at more permanent venues all over the country. Short, self-contained festivals package artists together. Some venues stack several shows into one space each night. It's increasingly rare to see independent companies trusted with runs of any real length. New Diorama does it, as does Shoreditch Town Hall, but they're the exception rather than the rule. At Camden People's Theatre, each festival has a headline act running throughout – but that's one out of dozens. It's why shelling out for an Edinburgh slot – a full month to bed a show in and build its reputation – remains so important. Trouble is: it loads all the risk (and, often, the costs) onto the artists themselves.
With all this, the question becomes how to progress. That old chestnut: How do emerging artists actually emerge? Of course, no artist or company arrives fully formed, ready to sell-out a studio space for three weeks straight with their very first show, but that has to be a possibility down the line – something to aspire to. It's how artists sustain themselves and make steps towards scaling their work up. It's how tours start to make sense and how new shows get a shot at a strong start in life. Without those opportunities, the whole sector risks stagnancy.
That is what risk aversion looks like in practice. It's not that artists themselves stop taking risks – that's just what artists do. It's that the opportunities for them to do so seize up. Vault Festival and others open doors for artists. It's a problem if they only lead to other locked doors.