Trevor Dion Nicholas joins cast of The Light Princess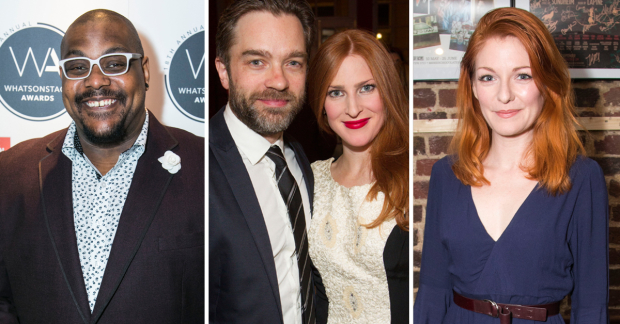 WhatsOnStage Award-winner Trevor Dion-Nicholas will play King Darius in The Light Princess in Concert, which takes place at Cadogan Hall on Sunday 1 July.
Dion-Nicholas – who plays the Genie in Disney's Aladdin – joins the previously announced Rosalie Craig and Hadley Fraser for the production which is directed by Paul Foster and musically directed by Alex Parker.
The rest of the cast includes Norman Bowman, Gabrielle Brooks, Anna-Jane Casey, David Langham, Louis Maskell and Laura Pitt-Pulford.
Directed by Paul Foster and with musical direction by Alex Parker, the musical is based on George MacDonald's Scottish fairytale about a princess who is cursed with weightlessness, so she can't touch the floor. The show premiered at the National Theatre in October 2013, and went on to win Craig the Evening Standard Award for Best Actress in a Musical. This concert staging is a co-production between Club 11 London and Alex Parker Theatre company.
In his review of the original National Theatre run, WhatsOnStage critic Michael Coveney said that Craig delivered "one of the most extraordinary, vocally resourceful and physically triumphant performances [he had] ever seen."