Top 10 theatre openings this week: 30 November – 6 December
10. The Ballad of Robin Hood – Southwark Playhouse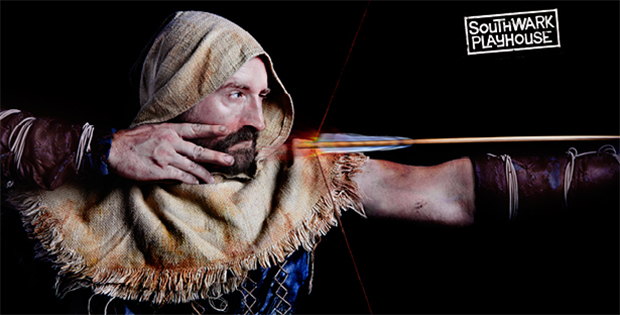 While the only
Robin Hood
on your radar at this time of year is likely to involve the hero dressed in tights singing Justin Bieber's "Sorry" to Maid Marian, spare a thought for
Tacit Theatre
's latest immersive adventure.
Billed as Robin Hood meets Game of Thrones, the production transforms Southwark Playhouse into a 14th century pub and features the London stage's first (and probably last) archery competition.
There's also mulled wine, so you know, everyone's a winner.
30 November – 26 December, Southwark Playhouse. More information and tickets here.
9. Around the World in 80 Days – St James Theatre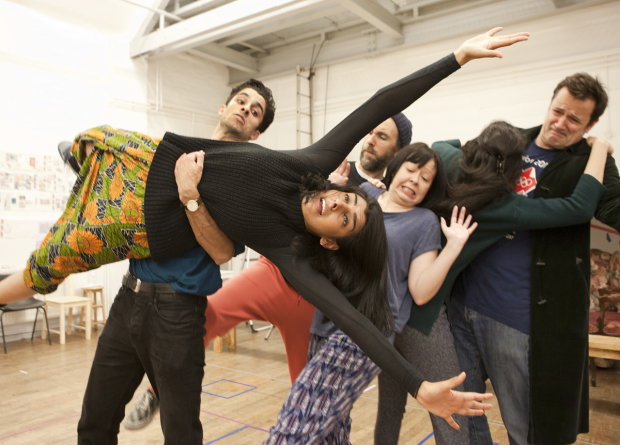 In 39 Steps style, a cast of eight play over 50 characters in Laura Eason's adaptation of Jules Verne's novel.
Robert Portal (The King's Speech) plays Phileas Fogg in the production that is said to include 'six trains, five boats, four fights, three dances, two circus acts and an elephant' – we're not quite sure how they're going to fit that onto the tiny St James stage…
3 December – 17 January, St James Theatre. More information and tickets here.
8. Merlin – Nuffield Theatre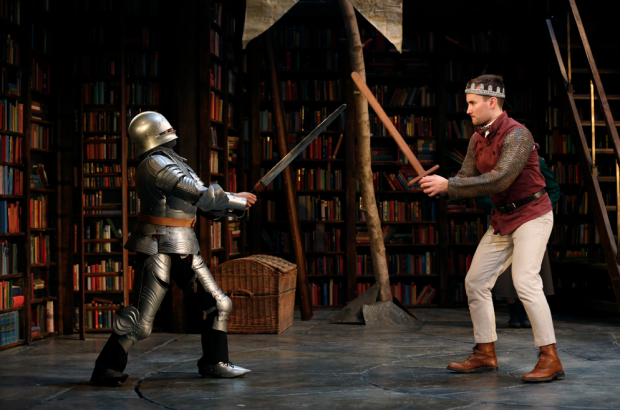 Before any fangirls start screaming, Colin Morgan does not feature in this production. Don't let that put you off though, Liam Steel's production at the Southampton venue promises an action-packed journey of a lifetime featuring new music from the BAFTA-nominated Rob Castell.
1 December – 3 January 2016, Nuffield Theatre, Southampton. More information and tickets here.
7. Queen Anne – Swan Theatre, RSC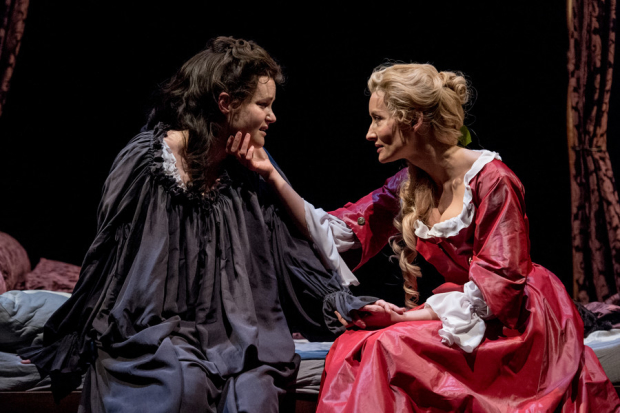 From the writer of Heresy of Love comes this new play about the little known story of Queen Anne. Helen Edmundson's new play is directed by Natalie Abrahami (Happy Days, Young Vic) and features Ronin actress Natascha McElhone in her RSC debut.
Apart from uniting England and Scotland as Great Britain, we're not that clued up on this 18th century monarch – all the more reason for checking this one out.
30 November – 23 January 2016, Swan Theatre, RSC. More information and tickets here.
6. Dick Whittington – Wilton's Music Hall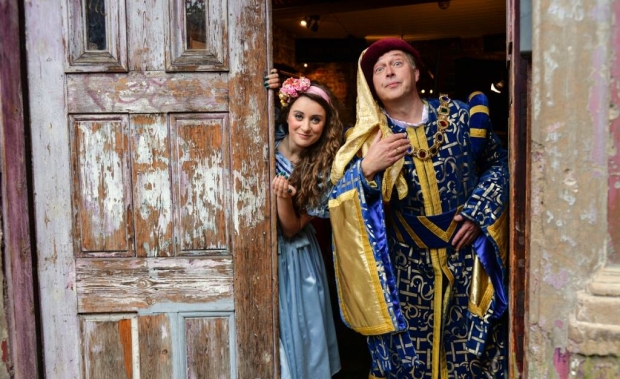 You'd be hard pushed to find a production of this classic pantomime that's got a more suitable location than Wilton's slap bang next to the old docks in the City of London.
Veteran entertainer Roy Hudd stars as the dame in his own version of the classic panto.
Expect all the usual festive trimmings in this debut family Christmas show for the recently renovated East London venue.
3 December – 31 December, Wilton's Music Hall. More information and tickets here.
5. Sleeping Beauty – Bristol Old Vic
Sally Cookson and her team return to the Old Vic with another imaginative take on an age-old classic. This time she's taken the story of Sleeping Beauty and flipped it on its head. The prince is now the one napping whilst the princess attempts to mend her broken heart.
2 December – 17 Jan 2016, Bristol Old Vic. More information and tickets here.
4. Linda – Royal Court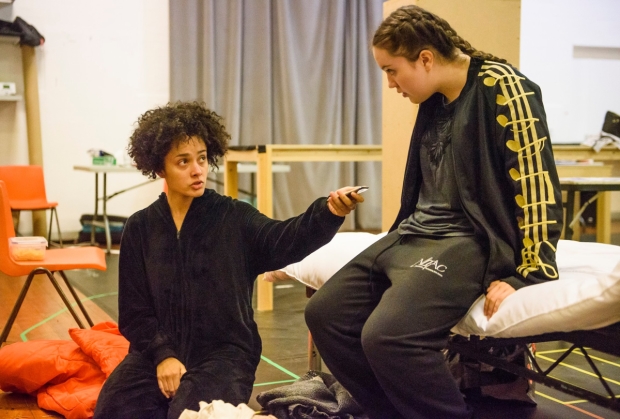 We imagine most tickets for Linda were sold on the back of Kim Cattrall's return to the London stage. Unfortunately it was recently announced that the Sex and the City star has withdrawn from the production following medical advice (sending best wishes to Kim for a speedy recovery.)
There's still at least three reasons to be excited about this: 1) It's a new play from Penelope Skinner (The Promise, Greenland, Fresh Meat), 2) it's directed by Michael Longhurst (Constellations, Carmen Disruption, Bad Jews), 3) Cattrall has been replaced by the Olivier Award-winning Noma Dumezweni.
1 December – 9 January 2016, Royal Court. More information and tickets here.
3. Oliver! – Curve, Leicester
Nikolai Foster's first Christmas production as AD at the Curve is Lionel Bart's timeless classic Oliver!.
The production – directed by former AD Paul Kerryson who obviously just can't keep away – has a lush cast including Cat Simmons and Laura Pitt-Pulford sharing the role of Nancy, and Peter Polycarpou taking on Fagin.
Consider Yourself sold…
2 December – 23 January 2016, Curve, Leicester. More information and tickets here.
2. Macbeth – Young Vic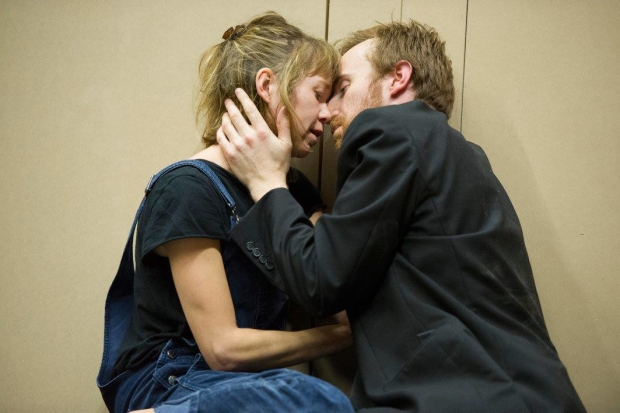 Last seen on the London stage in Tom Morton-Smith's outstanding Oppenheimer, John Heffernan returns to the capital to take on the Scottish play. He stars opposite Anna Maxwell Martin, Carrie Cracknell and Lucy Guerin co-direct. McNuff said…
3 December – 23 January 2016, Young Vic. More information and tickets here.
1. Funny Girl – Menier Chocolate Factory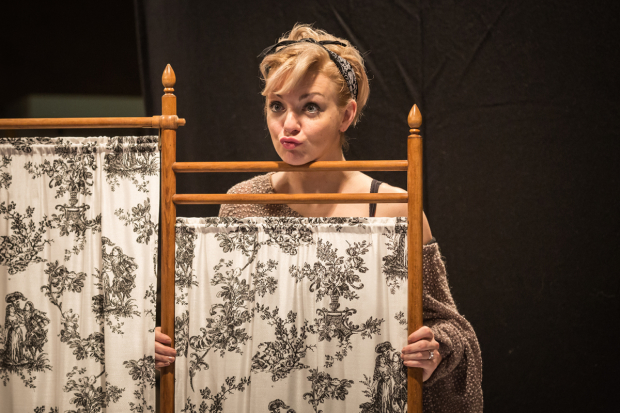 There could only be one production that tops this week of openings, unfortunately unless you have tickets already then you have no chance of seeing it. But don't let this Rain on your Parade, it's transferring to the West End next year.
Yes, of course we are talking about Dame Sheridan Smith's (she's not a Dame, but it can't be long) return to the stage as Fanny Brice in Michael Mayer's revival of Jule Styne and Bob Merrill's seminal classic.
Darius Campbell is playing Nick, but we can safely assume that Smith is the reason this show broke the Menier's box office records.
SOLD OUT. For more information and tickets for the West End transfer, click here.