Theatre highlights of the week: Miss Saigon opens, Open Air Theatre begins season and Godspell
Monday 19 May
---
Godspell, the award-winning Broadway musical by Stephen Schwartz (Wicked), is revived for one night only at the Lyric Theatre, Shaftesbury Avenue.
The one-off performance, in aid of Make-A-Wish Foundation UK, will be "introduced on stage" by David Essex, who played Jesus in the original West End production 42 years ago.
The concert will star Zoe Tyler and Andy Abraham, supported by "a West End cast, a live band and a 32-strong choir led by members of Maida Vale Singers and American Musical Theatre Academy".
The cast also features: Stewart Clarke (UK tour of Ghost), Rob Houchen (Les Misérables), Sarah Galbraith (The Phantom of The Opera, Broadway), Katie Paine (We Will Rock You), Turlough Convery (E4's Fresh Meat), Jason Broderick (Sweeney Todd at West Yorkshire Playhouse) and Laura Darton.
A modern-day song-and-dance recreation of St Matthew's gospel, Godspell begins with John the Baptist gathering up followers and concludes with Jesus' crucifixion in a junkyard. Amongst the score's songs are "Day by Day", "All Good Gifts" and "Prepare Ye the Way of the Lord".
Tuesday 20 May
---
All My Sons established Arthur Miller as one of the greatest playwrights of the 20th Century.
Set on an idyllic summer's day in Joe and Kate Keller's backyard, thoughts turn to their youngest son who was missing in action in WWII. Yet as they remember, a visitor arrives to reveal a secret – a secret which is to strike at the heart of the Kellers' family life.
Timothy Sheader directs following his WhatsOnStage award-winning production of To Kill a Mockingbird last season.
Coinciding with Joan Littlewood's centenary, Fings Ain't Wot They Use T'Be is directed by Terry Johnson, who recently revived Oh What a Lovely War at Stratford East and stars Jessie Wallace (Lil), Gary Kemp (PC Collins) and Ryan Molloy (Horace).
The show is set at the end of the 1950s in an East End underworld of gamblers, spivs, prostitutes and Teddy boys. It centres around Fred, a loveable rogue, who comes out of prison to find he is not quite the king of the manor he once was.
Other cast members include Mark Arden (Fred), Stefan Booth (Tosher), Christopher Ryan (Red Hot), Vivian Carter (Myrtle), Stevie Hutchison (Ted/PC 2), John Olohan (Paddy), Gary Watson (Norman/PC 1), and Joann Woodward (Margaret).
Wednesday 21 May
---
Cameron Mackintosh's new production has made its highly anticipated return to the West End, with a cast that features no less than 18 different nationalities.
Since Miss Saigon's record-breaking run at the Theatre Royal Drury Lane 25 years ago it has played in 300 cities in 15 different languages, winning awards around the world.
This epic musical love story, from the creators of Les Miserables, tells the tragic tale of young bar girl Kim, orphaned by war, who falls in love with an American GI called Chris – but their lives are torn apart by the fall of Saigon.
Thursday 22 May
---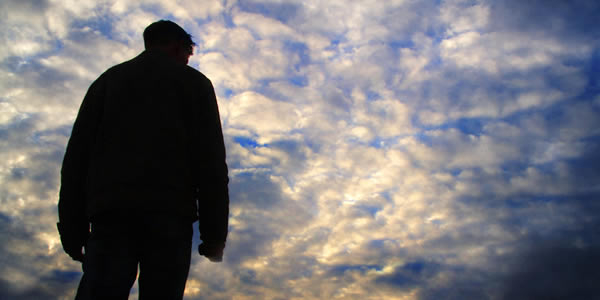 Ulster in the 1890s. John Ferguson lives by the word of God, and believes there is a reason for everything. His wife, Sarah lives by the earthly reality around her. The family is on the brink of eviction from their farm, as a result of John's ailing health. When a local man makes a proposition to their daughter that will save them all, there begins a spiral of events that will test John's faith and his family to their limits…
Set in a rundown farmhouse in County Down, St John Ervine's powerful tragedy, John Ferguson was first performed at the Abbey Theatre, Dublin in 1915, establishing Ervine as one of Ireland's greatest writers. The play was subsequently performed in 1919 at The Theatre Guild in New York where it was originally scheduled for just five performances – it eventually ran for more than 130, putting the Guild on the Broadway map and saving it from bankruptcy.
It was last produced in England by Nigel Playfair at the Lyric Theatre Hammersmith in 1920.
Friday 23 May
---
Following two sell-out runs at the National, the acclaimed show by award-winning company 1927 returns for a limited run of only six performances.
Synchronizing live music, performance and storytelling with film and animation, The Animals and Children Took to the Streetstakes place in "the Bayou, a part of the city feared and loathed, wherein lies the infamous Bayou Mansions: a stinking sprawling tenement block, where curtain-twitchers and peeping-toms live side by side, and the wolf… is always at the door."
Metal Rabbit brings the UK premiere of Oscar-winner Dalton Trumbo's classic anti-war novel to Southwark Playhouse in the form of Bradley Rand Smith's Obie-winning adaptation.
Starring Jack Holden (War Horse) and directed by Fringe First winner David Mercatali (Dark Vanilla Jungle), Johnny Got His Gun is described as "a brutal, intense one man show with an incredibly powerful message about the cruelty of war and the way the military treats those who suffer in its service."
Saturday 24 May
---
Read our review of Other Desert Cities here and of Yellow Face here.