Theatre highlights of the week: Clarence Darrow opens and Blithe Spirit closes
Monday 2 June
---
Deafinitely Theatre return to Shakespeare's Globe with this magical fairy love story performed in British sign language with scene synopses in English.
Tuesday 3 June
---
In a candid portrait of life inside Downing Street, The Confessions of Gordon Brown reveals what it takes to knife your way to the top and rule a nation, exposing the darkest secrets of being Prime Minister, the stab-in-the-back plottings, the betrayals and how his dream of power all went wrong.
This brand new one man play by acclaimed Scots Emmy-nominated writer and director Kevin Toolis plays in rep with Stomp.
Wednesday 4 June
---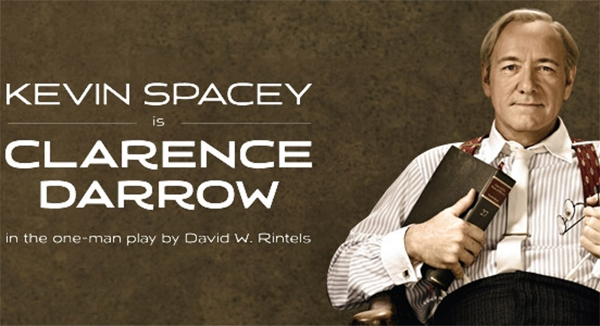 Kevin Spacey returns to the role of pioneering lawyer Clarence Darrow after the critically acclaimed Old Vic production of Inherit the Wind and the PBS film Darrow. Thea Sharrock directs him in Rintels' one man play in which the larger than life Darrow with his legendary wit relives some of his pivotal experiences, including the infamous Scopes 'Monkey' and 'Thrill Killers' trials which established his reputation as a courtroom giant and civil rights hero.
Thursday 5 June
---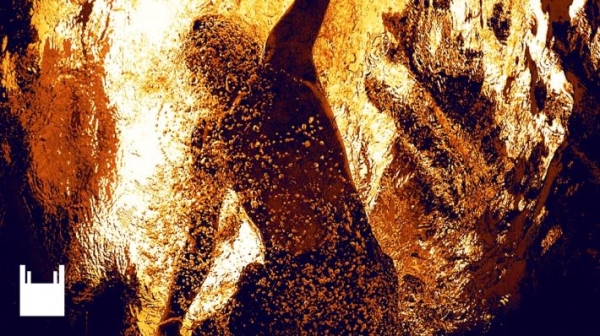 Hotel is a new tropical thriller from Polly Stenham, the critically acclaimed writer of That Face and Tusk Tusk (Royal Court).
Secluded, isolated, the perfect desert island escape. Just what Robert and the family need. But beyond the white sand and beautiful sunsets, dark clouds gather. A storm is coming.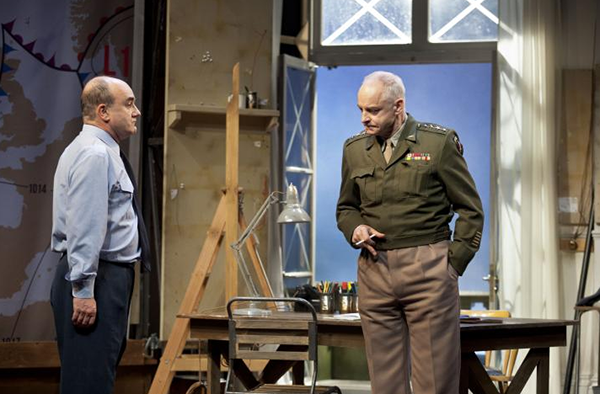 June 1944 and the nation is looking to the skies. Everything is in place for the biggest invasion ever known in Europe – D-Day. Only one last crucial question remains: will the weather be right on the day?
Problematically there are two definite forecasts. American celebrity weatherman Colonel Krick breezily predicts sunshine, while Scot Dr James Stagg, Chief Meteorological Officer for the Allied Forces, forecasts a storm. As the world watches and waits, General Eisenhower, Allied Supreme Commander, must decide which of these bitter antagonists to trust. The decision will seal not just the fates of thousands of men, but could win or lose the entire war.
Seventy years on from the D-Day landings, this little known true story explores the responsibilities of leadership, the challenges of prophecy and the personal toll of taking a stand.
David Haig's plays include My Boy Jack for both stage and film. He last performed at Chichester in The Madness of George III (2011) and returns to play Stagg alongside Malcolm Sinclair (Rattigan's Nijnsky, 2011) as Eisenhower.
Saturday 7 June
---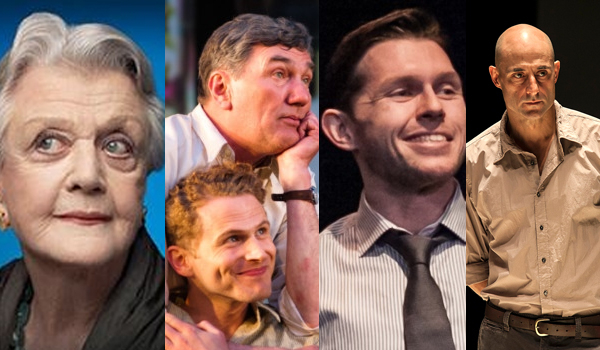 You can read our coverage of these shows here: Blithe Spirit, All My Sons, BASH: Latterday Plays and A View From the Bridge.