The Mongol Khan in the West End – first look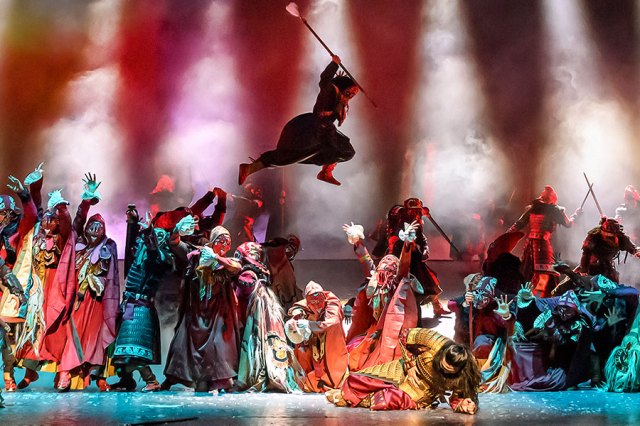 Photos have been released for The Mongol Khan in the West End, as the show prepares for its opening night.
The production, with over 70 performers and more than 100 performances in Mongolia, explores Mongolian lifestyle and history through music, dance, dialogue, and puppetry. The story, set 2000 years ago, delves into a brutal succession battle, showcasing sets and costumes inspired by traditional nomadic culture.
Written in 1998 by renowned Mongolian writer and poet Lkhagvasuren Bavuu, The Mongol Khan was revived in April 2022 at the Mongolian State Academic Theatre of Drama, directed by Hero Baatar. Also on the creative team are Amundra Amartuvshin and Yesunmunkh Myagmar (executive producers), Bayra Bela and Unurmaa Janchiv (producers), Oliver King (general manager), Lkhagvasuren Bavuu (writer), Timberlake Wertenbaker and John Man (English adaptation), Nick Barnes (puppet design), and David Gregory (sound design).
The show runs until 2 December at the London Coliseum, with tickets on sale below.