The Light Princess first listen to Rosalie Craig and Hadley Fraser in rehearsals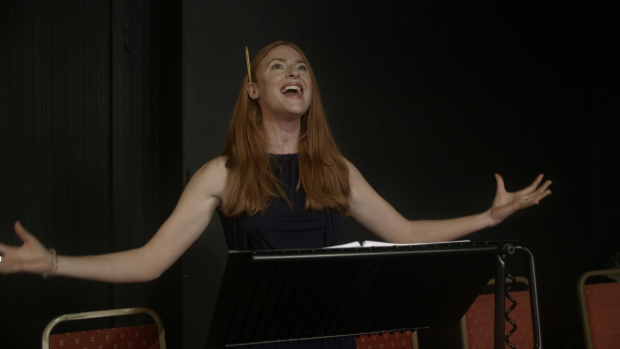 The Light Princess returns for a special concert performance at Cadogan Hall this Sunday, with star Rosalie Craig once more in the titular role. This time, she's joined by Hadley Fraser (Young Frankenstein) who plays her lover Digby. WhatsOnStage get a first look at them in action.
Created by Tori Amos and Sam Adamson, the show premiered at the National Theatre in October 2013, and went on to win Craig the Evening Standard Award for Best Actress in a Musical. In 2015, a cast recording of the musical was released.
In his review of the original National Theatre run, WhatsOnStage critic Michael Coveney said that Craig delivered "one of the most extraordinary, vocally resourceful and physically triumphant performances [he had] ever seen."
The rest of the cast includes Trevor Dion-Nicholas, Norman Bowman, Gabrielle Brooks, Anna-Jane Casey, David Langham, Louis Maskell and Laura Pitt-Pulford.