The Curious Incident of the Dog in the Night-Time West End return casting announced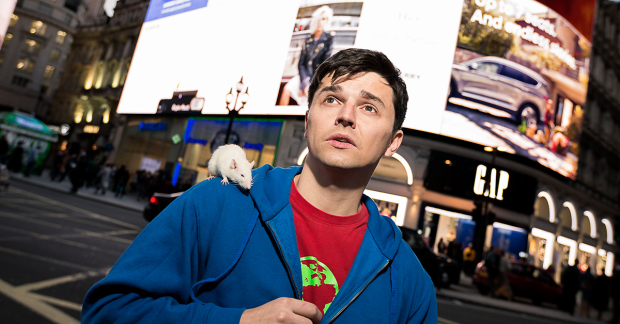 Casting has been announced for The Curious Incident of the Dog in the Night-Time, which returns to the West End later this month.
Making his West End debut as Christopher will be Joshua Jenkins, who played the role on the recent UK and international tour. He is joined by Julie Hale (Cured) as Siobhan, Stuart Laing (Peckham: The Soap Opera) as Ed, Emma Beattie (The Last of the Haussmans) as Judy, Sean McKenzie (Two) as Reverend Peters, Eliza Collings (The Other Place) as Mrs Shears, Lucas Hare (The Last Of The Haussmans) as Mr Shears, Gemma Knight Jones (The Lion King) as Punk Girl, Lynette Clarke (Karagula) as Mrs Alexander and Craig Stein (Fatherland) as Mr Thompson.
Sam Newton will play Christopher at certain performances and the understudies are Kieran Garland, Emma-Jane Goodwin, Rose Riley and Joe Rising.
Based on Mark Hadden's 2003 novel, the stage show first premiered in 2012, picking up seven Olivier Awards and transferring to the West End the subsequent year. The Broadway production went on to win the 2015 Tony Award for Best Play. It is adapted by Simon Stephens, with direction by Marianne Elliott.
The show follows the story of Christopher Boone, a young boy who sets out on a detective mission to work out who killed his neighbour's dog. The production is designed by Bunny Christie, with lighting designer Paule Constable, and video design by Finn Ross. Movement is by Scott Graham and Steven Hoggett for Frantic Assembly, music by Adrian Sutton and sound by Ian Dickinson for Autograph.
The show runs in the West End in April 2019, at which point it will vacate the Piccadilly Theatre ahead of the West End transfer of The Lehman Trilogy, which recently completed a run at the National Theatre.