The Barricade Boys UK tour casting and venues announced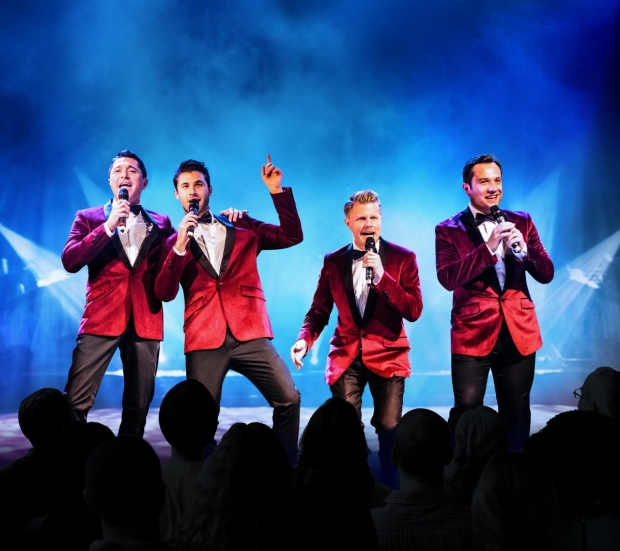 The Barricade Boys have announced full details for their UK tour, which begins on Sunday 11 March at Charing Cross Theatre in London.
The male vocal group, originally made up of Les Misérables alumni, have had appearances on The Paul O'Grady Show as well as Children in Need. In December they had a three-week stay at The Other Palace in London, featuring a number of guest appearances.
Joining the group's founders Scott Garnham and Simon Schofield in this new UK tour will be Sam Edwards (Fiyero in the UK and Ireland tour of Wicked) and Chris Cowley (Enjolras in Les Misérables). As a four-piece, they will perform hits from Les Misérables as well as power ballads and operatic arias. The group will also have guest appearances from Emily Tierney, Lara Denning and Lauren Hood at their Charing Cross performance.
From there, the show will tour to Waterside Theatre in Aylesbury, Grand Opera House in York, Leas Cliff Hall in Folkestone, Victorial Hall in Stoke-On-Trent and Southport Theatre.
The Barricade Boys UK tour begins at Charing Cross Theatre on Sunday 11 March.