Barricade Boys to feature as part of Other Palace Studio season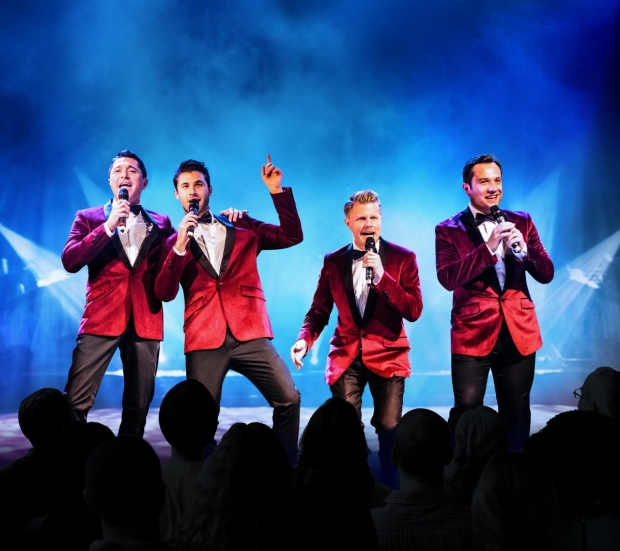 The Barricade Boys, a group made up of Les Miserables alumni, are to feature in The Other Palace's new studio season.
The group was originally created by Scott Garnham and Simon Schofield and has appeared on The Paul O'Grady Show as well as Children in Need. The group's Christmas Cabaret will feature hits from Les Miserables as well power ballads and operatic arias. The show will run between 5 and 23 December.
As well as an appearance from The Barricade Boys, the Other Palace's studio season will feature Edinburgh hit Hot Gay Time Machine between 5 and 8 November, which is a night of dance, comedy and original songs.
Come Join the Dots is a celebration of Hollywood musicals of the 30s and 40s on 27 October, while on 25 November the National Youth Music Theatre's evening celebrating the Great American Songbook.
Knock Knock is Niv Petel's piece about familial relationships and the effects of National Service on everyday life. Natalie Rushdie will also be making her debut as part of the season for an evening of Christmas classics including "Have Yourself a Merry Little Christmas" and "Silent Night".