Steve Coogan to star in Dr Strangelove in the West End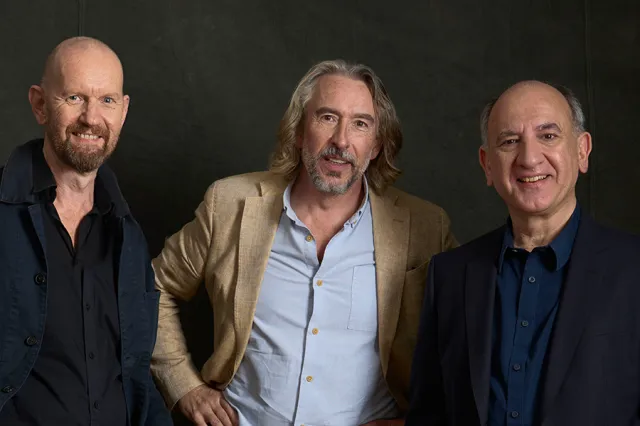 Seven-time BAFTA Award winner Steve Coogan is set to lead the world premiere stage production of Stanley Kubrick's classic film, Dr Strangelove.
A dark comedy that explores the consequences of a rogue US General who triggers a nuclear crisis, the show is adapted by Armando Iannucci, known for his BAFTA and Emmy Award-winning work including The Thick of It and Veep, and award winner Sean Foley (The Play What I Wrote), with Foley also directing.
Coogan's impressive career saw him gain fame for his portrayal of the iconic character Alan Partridge, which transitioned from radio to TV, earning him multiple BAFTA and British Comedy Awards. Recent work includes TV appearances in The Reckoning and Chivalry in 2022, as well as Stephen in 2021. He also starred in Saxondale in 2006, Curb Your Enthusiasm in 2007, and The Simpsons in 2012.
He said: "The idea of putting Dr Strangelove on stage is daunting. A huge responsibility. It's also an exciting challenge, an opportunity to bring this timeless classic to a new audience. Knowing that I will be part of a creative team led by Sean Foley and Armando Iannucci means I will be working with the best people.
"Sean is a master of stage comedy and Armando and I started working with each other over 30 years ago. We made some memorable comedy together so it's great to be collaborating with him once again."
Iannuci added: "It's a tale of our time and it needs one of the most amazing talents of our time to tell it: I've seen Steve Coogan close-up for many years now, and can tell you that no-one gets right under the skin of a character the way he does. There's a total focus on how each character would speak and move and even think, added to which is an instinctive comic timing and dramatic charisma that's second to none.
"He's able to get huge audiences to connect with the vulnerabilities and fine details of each character he brings to life. We're all so delighted he'll be bringing these amazing gifts to the stage for the hugely contrasting roles in Dr Strangelove and I for one can't wait to see Steve make them his own. It's going to be a thrill for all of us."
Dr Strangelove will kick off at the Noël Coward Theatre in London on 8 October 2024. Performances are scheduled to run until 21 December 2024, with the press night set for 29 October 2024. Tickets on go on sale on 27 September 2023.
Further cast and creative team are to be revealed.