Sh*t-Faced Shakespeare to open in London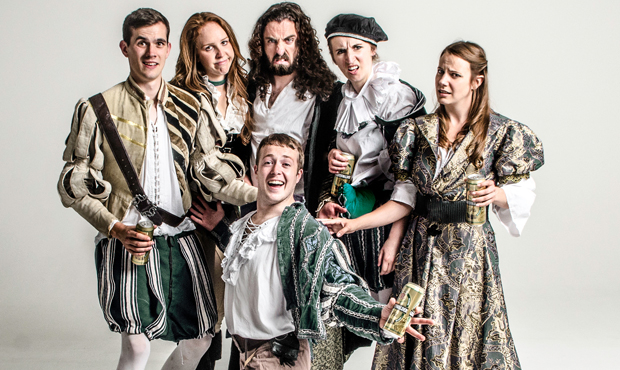 Magnificent Bastard Productions' irreverent take on Shakespeare will arrive in London next year. Shit-faced Shakespeare will run at the Leicester Square theatre for seven weeks from 26 April.
A staple of the Edinburgh fringe, Shit-faced Shakespeare has a cast performing a production of A Midsummer Night's Dream, with one actor among them completely drunk.
The cast get the actor blisteringly drunk before the performance and proceed to enact the Bard's story of fairies and shape-shifters. The run marks the 400th anniversary of Shakespeare's death.
Shit-faced Shakespeare has been running for six years and has performed over 250 shows in the UK and USA. The company aim to introduce Shakespeare to a new audience, and to present the Bard's plays in an interactive and raucous way.
Shit-faced Shakespeare runs at the Leicester Square Theatre from 26 April to 11 June.