Samuel French's new Royal Court home proves we mustn't let drama bookshops die out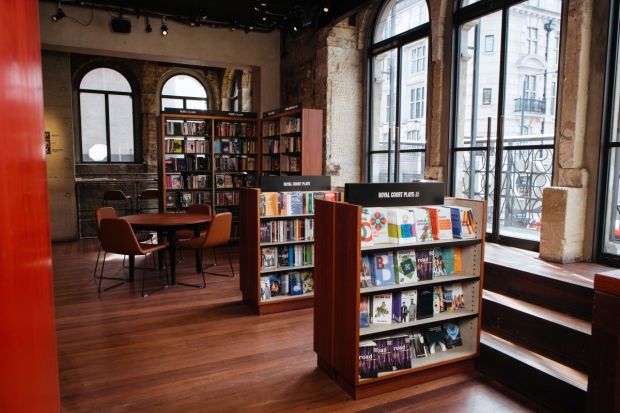 I still remember it clearly – my housemate coming into our kitchen, sitting down, wistfully staring out of the window.
"Alex," she said, "the Samuel French bookshop is closing down."
A mournful silence hung around the room, as if a distant acquaintance had passed.
I have to confess I'm something of a playscript hoarder. Like clockwork every Saturday morning I bounce around the charity shops (do love a good bargain) of north London seeing what scripts are on offer. Appropriating a line from The History Boys, they can act as a form of consolation – giving us a chance to see what we've missed. I remember being profoundly affected simply by reading Vivienne Franzmann's Bodies and Duncan Macmillan's Every Brilliant Thing, two shows I never saw live. But they also allow us to trace the development of some of the best current writers – earlier this year I started at Tinderbox and went through every single Lucy Kirkwood play to the present day, digesting them voraciously. It was like reading a subtle biography, watching a writer develop and hone their craft in front of your eyes.
Giving Samuel French a new home isn't simply an act of benevolence, it's a canny decision
But the importance of playtexts is also educational, particularly now. It was playtexts that first introduced me to the likes of Tennessee Williams, Arthur Miller or Sarah Kane at school. The shock twist at the end of An Inspector Calls wasn't first presented to me on a stage, but read awkwardly by a classmate making a rough stab at an upper-class accent in year eight. As cuts keep coming and access to theatres for school groups continues to wane, the importance of publishers has only grown, and the Court's championing of Samuel French is a welcome sign.
Because playtexts are a vital part of the theatre world, as Tonic Theatre's Lucy Kerbel perfectly summed up recently. The Samuel French bookshop was more than just a retail outlet. Managing director Douglas Schatz said on Friday: "When we closed the bookshop last April we were overwhelmed by the outpouring of support and sadness by former customers, about the times they, as young actors, writers or producers, went to our bookshop, the hours they spent at the table or on the floor, pouring over scripts to find the next perfect monologue." It was a meeting place, a social hub, and its closure in the face of soaring rent costs was a loss to the theatre community.
It was why I felt an itch of excitement when hearing the news that the publisher's brick-and-mortar outlet would be returning, and that it'd found a new home at the Royal Court. It's a logical, organic pairing – a playtext publisher inside the writer's theatre.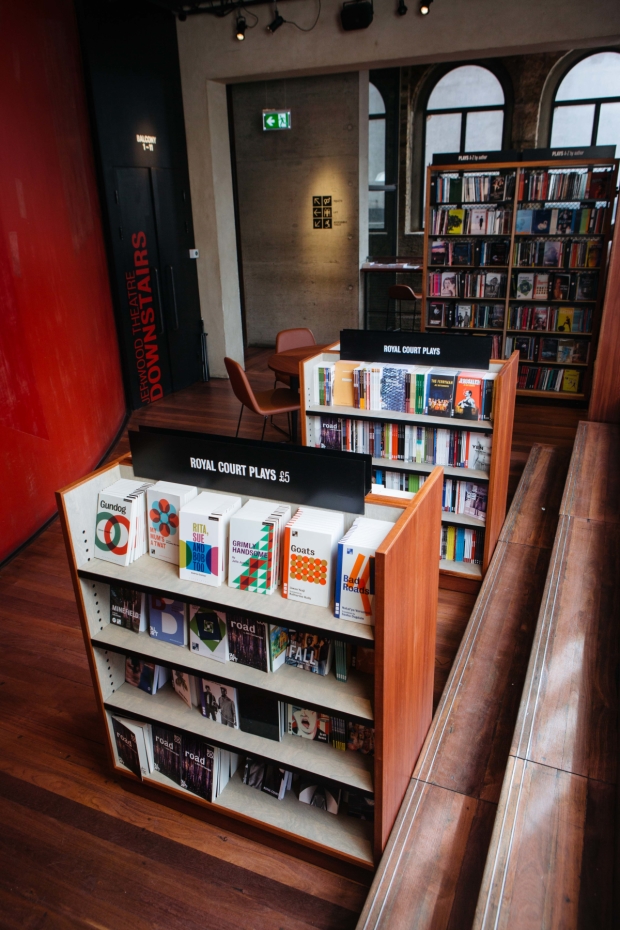 Giving Samuel French a new home isn't simply an act of benevolence, it's a canny decision for the Court – it aligns them with an institution that has been trading for almost 190 years. As executive director Lucy Davies says, it's "the meeting of two significant histories". It's also a perfectly pragmatic use of space – transforming a somewhat defunct upstairs balcony area (freed up when the bar was moved underground in the 1990s) into a loud and proud celebration of the printed word. For a venue that gives punters playtexts as part of their show's programme, it's a simple cementation of the Royal Court's mission statement.
Listening to Davies and Schatz speak about the partnership, you can tell that this is a pairing both have welcomed gladly. There's also, perhaps, a sad realism to proceedings – in the current climate, collaboration is key to survival – lending a hand has become the order of the day.
Visiting the venue on Friday did throw up a few practical concerns – the 5:30pm closing time means casual theatregoers can no longer visit the full bookshop before a show opens, having to settle for a much more limited selection of books available in the subterranean bar area, but these are still early days – the opportunity for developments is still very much ripe. I look forward to many afternoons sat listening to playwrights, or perusing my new favourite authors in the brightly lit balcony of the Royal Court. The Samuel French bookshop has turned over a new leaf, and this second life looks set to be a lengthy one.