Rutherford and Son at the National Theatre first look at Roger Allam, Justine Mitchell, Anjana Vasan and more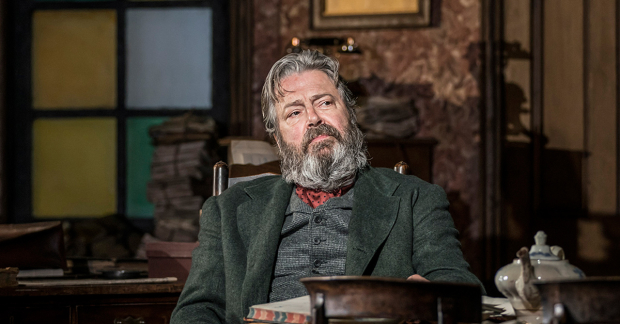 Production images have been released offering a first look at the new revival of Githa Sowerby's Rutherford and Son, which runs at the National Theatre until 3 August.
Directed by Polly Findlay (Beginning) the play stars Roger Allam as the titular Rutherford, alongside Justine Mitchell, Joe Armstrong, Harry Hepple, Barbara Marten, Sally Rogers, Sam Troughton and Anjana Vasan.
The play is set in 1912, and follows the overbearing patriarch Rutherford who suppresses his children's ambitions.
The production has set and costume design by Lizzie Clachan, lighting design by Charles Balfour, movement direction by Polly Bennett, sound design by Paul Arditti, and music by Kerry Andrew.