Robert Lindsay, The Lovely Bones and An Inspector Calls feature in Birmingham Rep 2019 season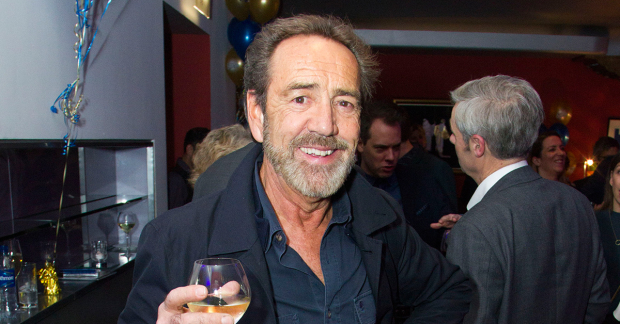 The Birmingham Rep has announced its 2019 season, the final to be programmed by outgoing artistic director Roxana Silbert.
Robert Lindsay will star in revived production of Terry Johnson's Prism, which originally premiered at Hampstead Theatre. Based on the life of visionary double Oscar-winner Jack Cardiff, the show runs from 4 to 12 October. Further casting and tour venues for the piece are to be announced.
Bryony Lavery's hit adaptation of Alice Sebold's novel The Lovely Bones will return to the Birmingham Rep, where it runs from 6 to 21 September ahead of a new UK tour. Further tour details are to be announced for the show which was described by WhatsOnStage as as "a joyous, heart-wrenching celebration of humanity, with humour and tragedy nestled side by side".
Inua Ellams' hit play Barber Shop Chronicles will run from 26 to 28 September following its spell at London's Roundhouse, while the previously announced Austen-meets-pop music hybrid play Pride and Prejudice (sort of) will run from 15 October to 2 November. Based on the Oscar-nominated screenplay of the same name, Hanif Kureishi's My Beautiful Launderette will run from 5 to 9 November.
The critically acclaimed National Theatre production of An Inspector Calls, directed by Stephen Daldry, will come to Birmingham as part of a worldwide tour. It runs from 12 to 16 November.
The Bedlam Arts and Mental Health Festival will return from October to January, and feature companies including Les Enfants Terribles, Fierce Festival, Split Britches and Upstart Theatre as well as comedian and panellist Andy Parsons.
The life of Musharaf Asghar (Educating Yorkshire) will be staged in Pravesh Kumar and Raxstar's Mushy: Lyrically Speaking, co-produced by Rifco Theatre Company and Watford Palace Theatre. The show uses rap to tell the life of a young 2010s man with a debilitating stammer. The piece runs from 26 to 28 September, and is directed by Ameet Chana.
In the Door space, the Birmingham Rep and Middle Child will co-produce Robin French's Rebel Music, co-created and directed by Alex Brown. Set during the summer of 1976, the piece is inspired by the diverse musical legacy of the Midlands. The piece runs from 19 September to 5 October.
Maeve Clarke, Rachael Mainwaring and Rochi Rampal will collaborate on Prime Time, which explores how the professional and personal lives of women are treated in society. It runs from 23 to 26 October. Also featuring in the season is Graeae and Theatre Royal Plymouth's adaptation of Winsome Pinnock's One Under, which runs from 19 to 22 November.
Liam Steel will direct the venue's Christmas show Peter Pan, which runs from 30 November to 19 January.
Sean Foley will take over as artistic director at the venue from the summer of 2019.