Our favourite theatre company/venue websites
In a world where an increasing amount of business and communication is done online, simply having a website is no longer enough. For a theatre company or venue to appeal to the public in such a busy marketplace, they need to provide a platform that is not only aesthetically pleasing but that also encourages discussion and essentially, ticket sales.
Here's a few that we think are leading the field: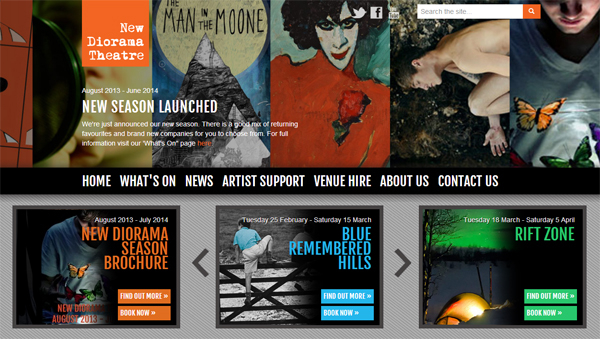 The New Diorama website is visually stunning and it's navigation is not just easy, but fun. Its news section would benefit from being updated more regularly and it would be great to see more multimedia content.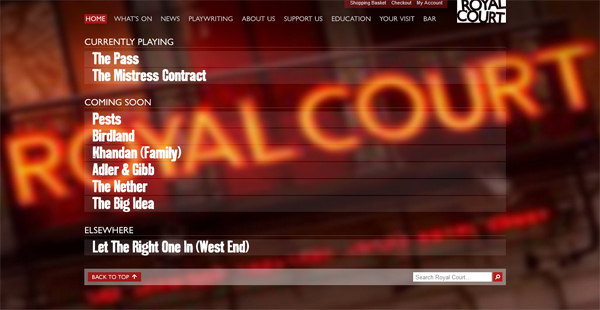 We love how easy it is to see what's on at The Royal Court as soon as you hit their home page. But what they really get right is the content, from video interviews to podcasts, news and blogs, visitors to the site can expect exclusive, interesting content adding a value to the current and upcoming productions.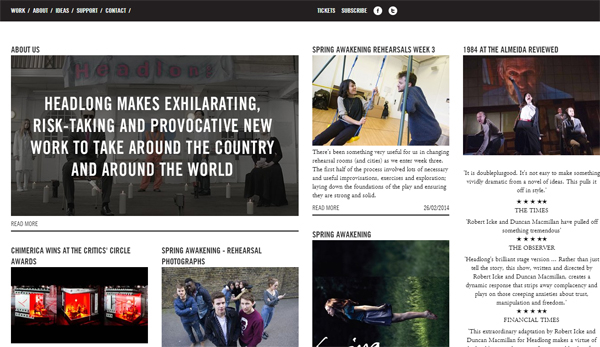 Headlong's Pinterest-style website can be a little confusing on first look, but we really like the filter option which allows you to choose the content you want to see. With rehearsal diaries and pictures and interviews with AD Jeremy Herrin, the site offers a closer, more intimate glimpse at what is one of the UK's hottest theatre companies.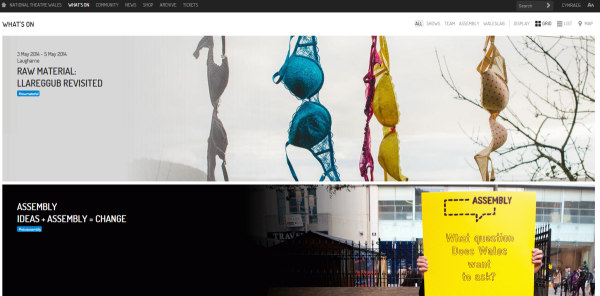 The National Theatre of Wales website has the feel of a trendy magazine, giving you the option to scroll downwards through the site's content or use the navigation bar. Where this site really comes into its own though is through its community section. Signing up to this mini social network allows you to post blogs, join groups and take part in discussion.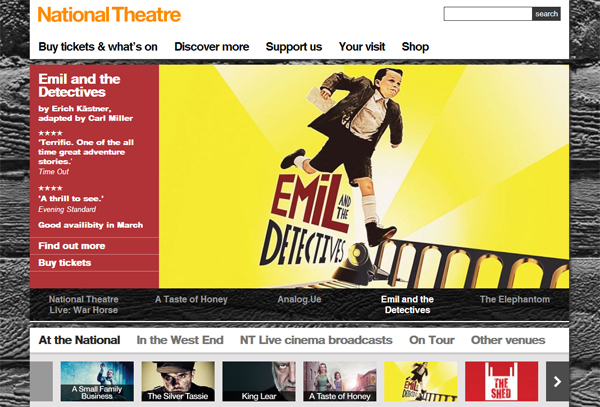 As design goes, it doesn't set the world on fire, but the National Theatre's website excels at its simplicity of use and in providing an abundance of content and utilities. From its video collections to its 'Digital Classroom' which provides a wealth of material for teachers and students alike. Booking tickets is an easy process and furthermore the NT Online Shop is a great destination for buying that special gift for a theatre-loving friend.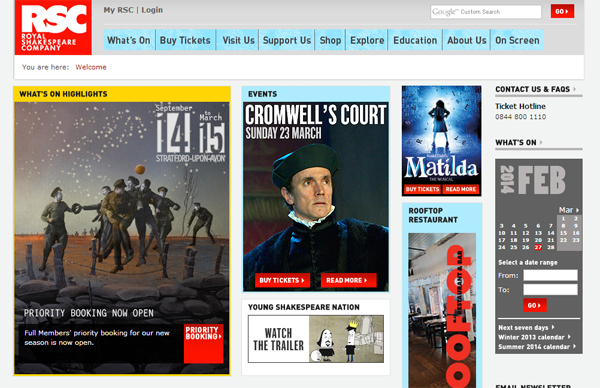 Again, it's not going to win any awards for its look, but just like the National Theatre, it sets itself apart from the competition by being incredibly easy to use and containing more fascinating and entertaining Shakespeare content than you could read in a month of Sundays.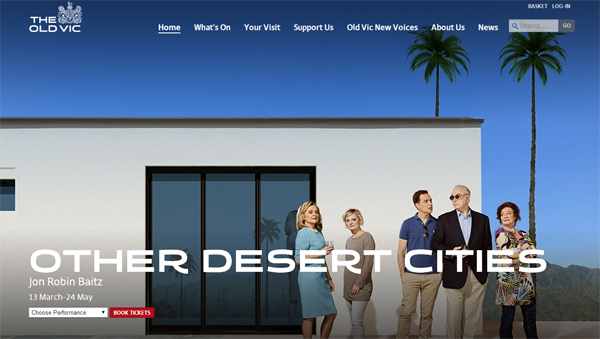 With its use of striking photography dominating the homepage, the Old Vic website is one of our favourites in terms of first impression. Large, strong images are used throughout the site and scrolling through the pages is a delight. Like the New Diorama, we'd like to see more news and exclusive content, which would take it from being an easy to use, eye-pleasing website to an interesting destination for fans of the Old Vic.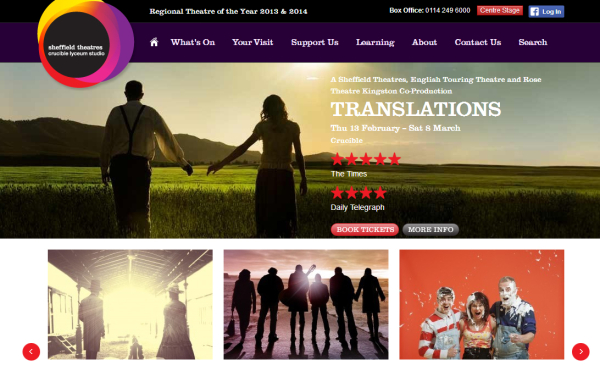 A similar site to the New Diorama in terms of layout, images feature heavily. They have a good amount of regular news but it's hidden away under the 'about' tab. They haven't blogged since 2012, which is a shame as the rest of the site is impressive.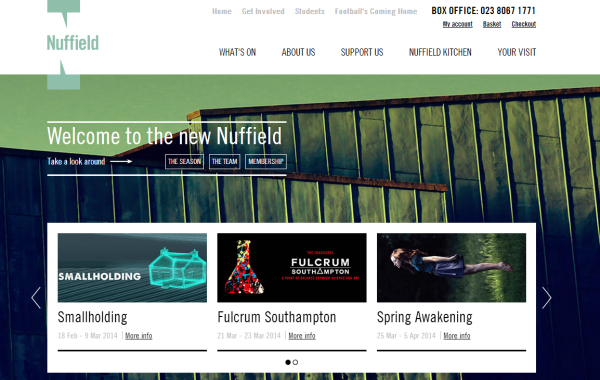 The Nuffield seems to pull together all of the best bits from several of the sites above, the use of strong photography like the Old Vic, Headlong's pinterest sytle tiled content and the same great multimedia coverage as the Royal Court. This is definitely one of our favourites!
---
There are plenty more great examples that we could mention. Tell us your favourite in the comments below…