Our essential guide to Tom Stoppard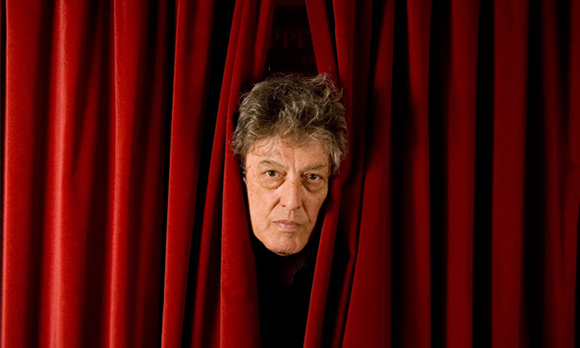 Commonly referred to as 'Britain's greatest living playwright', Stoppard was born in Czechoslovakia, two years before the outbreak of World War Two (1937), as Tomáš Straussler. The family fled the Nazi invasion by moving to Singapore, though his father, a doctor, died during the Japanese occupation. His mother eventually remarried a British army major, Kenneth Stoppard, and the family relocated to Britain in 1946. He later found out that all four of his Jewish grandparents had been killed in the holocaust.
At the beginning of his career, Stoppard worked as a drama critic in Bristol. He recently told Time Out of this time: "I wasn't a good critic. I thought that any given entity on the stage or, indeed, on the page had a certain value or score, out of ten, if you like. And I had to figure out what that number was. I was too timid to understand that there's nothing you can write about except what it does to you as you sit watching it. There's no other criterion for making a value judgment."
Stoppard's debut play was written in 1960, A Walk On the Water, which wasn't seen on stage but was subsequently televised in 1963. It was reworked under the new title Enter a Free Man, and premiered at St Martin's Theatre (now home to The Mousetrap) in March 1968. The story centres on an amateur inventor attempting to sell his design for reusable envelopes, whose relationship with his wife and daughter is increasingly tested.
His breakthrough play was Rosencrantz and Guildenstern Are Dead, a surrealist comedy centring on two minor characters in Hamlet. It premiered at the Edinburgh Fringe in 1966 (though a previous version, titled Rosencrantz and Guildenstern Meet King Lear, was staged in 1964). Although its initial audience at Edinburgh was just one punter (plus six critics), it achieved national attention thanks to a rave review in the Observer by Ronald Bryden, who dubbed it "the most brilliant debut by a young playwright since John Arden". It was subsequently staged at the burgeoning National Theatre.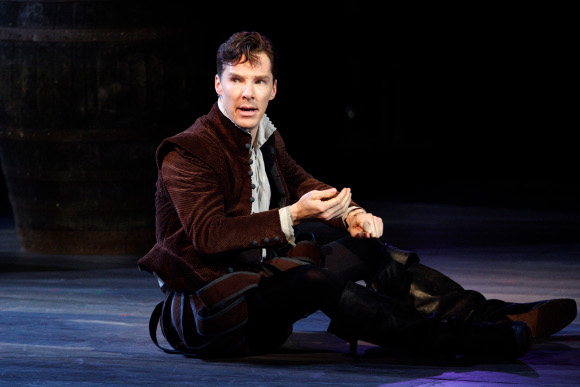 Over 30 plays, including translations, by Stoppard have been professionally performed, his most recent major stage work being Rock 'n' Roll, which premiered at the Royal Court in 2006 before transferring to the West End. He's also a prolific screenwriter, with credits including Anna Karenina, Enigma and the Oscar-winning Shakespeare in Love. He's also published a novel, Lord Malquist and Mr Moon.
He's collaborative, known to work closely with directors and designers on the development of his plays. He told an interviewer in 1988: "I attend the first rehearsal of a new play and every rehearsal after that, as well as discussions with designers, lighting designers, costume designers… I like to be there, even though I'm doing more listening than talking."
Stoppard's mantelpiece groans under the weight of over 25 awards, his most recent being a discretionary Evening Standard Award for being Britain's greatest living playwright. His first award was also an Evening Standard Award – for Most Promising Playwright in 1967. He received a CBE in 1978 and was knighted in 1997.
He's been married three times, to nurse Josie Ingle, doctor and author Miriam Stoppard (which broke up due to his relationship with Felicity Kendal) and last year to heiress Sabrina Guinness. He has four children, including the actor Ed Stoppard.
He loves cricket, like his contemporary Harold Pinter – from whom he inherited the mantel of 'Britain's greatest living playwright'. In one of his most famous speeches, the character of Henry in The Real Thing describes the writing process as an attempt to "write cricket bats, so that when we throw up an idea and give it a little knock, it might… travel."
'Stoppardian', commonly used to describe witty and cerebral writing concerning complex ideas, is not sanctioned by the man himself. He told the Telegraph in 2010, "I don't think Stoppardian has a precise definition. For me, personally, it means something different to what others mean by it. To me it means another hapless, feckless, fatuous episode in my life, brought on by my own forgetfulness or incompetence."
The Hard Problem is the latest in a long line of collaborations between Stoppard and the National Theatre, and marks the swansong of current artistic director Nicholas Hytner. His last new work at the National was The Coast of Utopia trilogy, in 2002, and his plays Jumpers, Undiscovered Country, On the Razzle, Rough Crossing, Dalliance, Arcadia and The Invention of Love also premiered at the venue.
---
Recommended viewing: