Nigel Harman and Sarah Hadland feature in new Birmingham Rep season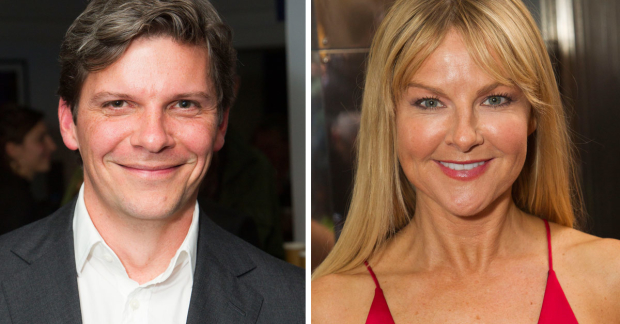 Opening the new Birmingham Rep season is the UK premiere of new comedy What's In a Name? from Jeremy Sams, starring Nigel Harman and Sarah Hadland. The production runs from 27 January to 11 February and focuses on a dinner party conversation. The piece has been adapted from the French play and movie Le Prenom.
Also part of the season is the already announced adaptation of The Who's Tommy. The production, which runs 17 to 27 May, is the second Ramps on the Moon production, a collaboration between the Rep and six other regional theatres which focuses on Deaf and disabled artists and audiences.
Tommy, which tells the story of a pinball-mad boy, will feature a cast of 22 and will be directed by Kerry Michael, artistic director of Theatre Royal Stratford East. Tommy was originally a 1969 album by rock band The Who, and was adapted into a film in 1975 by Ken Loach.
Rep artistic director Roxana Silbert will direct Eugene Ionesco's comedy Amedee, adapted by Sean Foley, in the Studio. It is the first new adaptation of Ionesco's surreal comedy in 40 years and tells of a frustrated playwright, his wife Madeleine and their very big secret.
Also in the Studio space, will be the world premiere of Winnie and Wilbur at the end of March next year. Mike Kenny adapts Valerie Thomas and Korky Paul's bestselling book for children aged 3 and up.
The theatre's young company will tackle To Sir, With Love in April, adapted by Ayub Khan-Din and directed by Gwenda Hughes. Originally a novel by ER Braithwaite, To Sir With Love was made into an iconic film in 1967.
Stadium is a new piece uniting 50 local football fans in June. French theatre maker Mohamed El Khatib focuses on the fans' passion for the beautiful game.
Choreographer Rosie Kay will also premiere her latest work MK Ultra in March.
The Rep also hosts the already announced production of One Love, to be directed by Kwame Kwei-Armah in March. Owen Sheer's Pink Mist will run in March and the National Theatre's My Country: A Work in Progress – a collaboration between Rufus Norris and Carol Ann Duffy – will also visit the theatre in May.