Nick Payne talks Incognito and its 'bittersweet' connection to the death of his father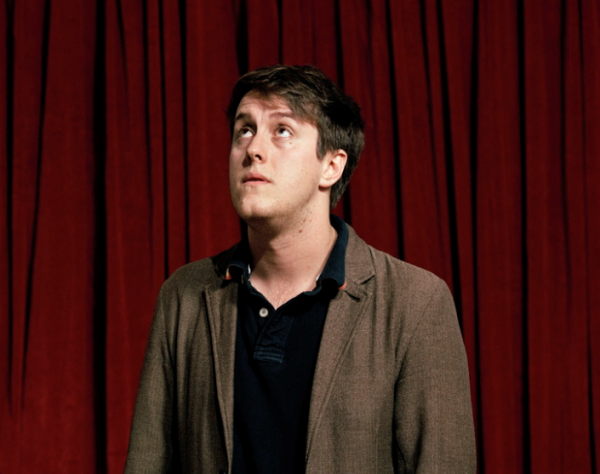 "Nothing is ever conscious in terms of which play follows which," says Nick Payne, dispelling my suggestion that his recent output – from Constellations through The Same Deep Water as Me to Blurred Lines – has been deliberately planned to showcase his versatility as a dramatist. "It really is out of my hands."
His latest play, Incognito, is currently running at the Bush Theatre, which staged Payne's first, If There Is I Haven't Found It Yet, five years ago. Since then much has changed; the Bush has upscaled from a room above a pub to a converted library round the corner, while Payne is a writer who's moved from rising star to bonafide wunderkind – in 2012 he became the youngest ever dramatist (at 29) to win the Evening Standard's Best Play award.
Incognito, which premiered at HighTide in April, was prompted by a story Payne encountered two years ago about a pathologist named Thomas Harvey, who notoriously stole Einstein's brain in order to try and discover the reason behind his genius.
Harvey, says Payne, was an unlikely pioneer. "He had the right idea, but went about it the wrong way. I wouldn't say he was necessarily ahead of his time, but the kernel of what he was trying to do was genuine scientific endeavour."
But it was the man behind the headline-grabbing scheme that really hooked him in. "He had three failed marriages and various children, so I thought there was something else going on there. I don't think you can amenably end three marriages, so this stuff obviously took a toll on his life and those around him."
Payne's choice of neuroscience as a starting point will come as no surprise to those familiar with Constellations, the play that won him the Evening Standard award, which was based on string theory, and in particular the idea of a multitude of parallel universes in which different versions of ourselves exist.
In Incognito, Harvey's story is relayed in tandem with others including that of 'Henry', a man who suffers short term memory loss following an experimental operation to cure epilepsy. Payne is keen to point out that Henry is a "heavily fictionalised version" of a patient in America, who underwent a similar procedure in 1953.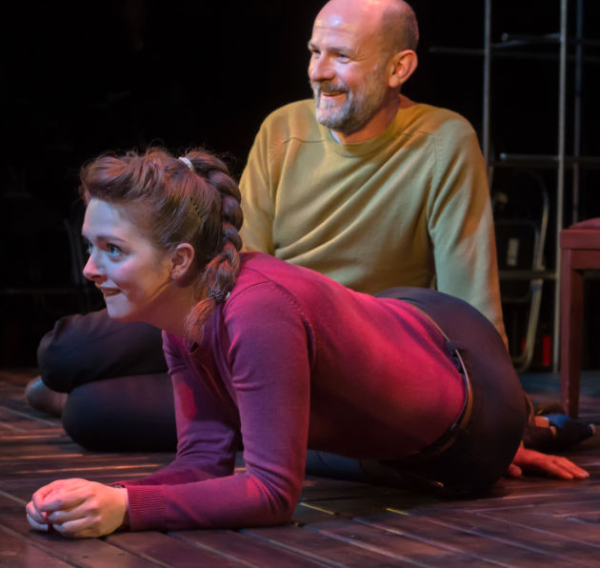 So what's the connection? "There's no formal link between their stories – it's a play exploring whether we have a continuous self," Payne explains, "and that's reflected in the fact we have four actors who play several parts each but do so only with small changes in physicality, or voice – it's not naturalistic."
Sounds complicated, I suggest. "I hope what happens is that initially you have to work a little bit to follow it, but it shouldn't be too confusing."
The title, Payne confesses, is stolen from a science book by David Eagleman. In fact, he always takes his titles from other sources – last year's The Same Deep Water as Me, which centred around a 'crash for cash' insurance scam, was taken from a song by I Am Kloot.
'Incognito' seems a natural fit, considering its implications of both loss of identity and a lack of comprehension of the brain. He draws a comparison with cosmology – the subject of Constellations. "I'm struck by how little we know about the universe, and it seems it's somewhat similar with the brain. That's why the real Henry was such an important patient in neuroscience – he taught us an awful lot about memory that was previously unknown."
So why the fascination with a man who can't adequately remember? A clue comes when Payne says he envies the fact that, due to his unique predicament, Henry can't experience grief.
The reason for this envy is that Payne lost his father in 2010, a subject he addresses in his next project, The Art of Dying at the Royal Court, and which underpins much of his work to date.
His father only saw one of his son's plays, Wanderlust, which also premiered at the Court, before he died. "The awful thing is that I wouldn't have written any of this stuff – from Constellations to Incognito – without him dying," Payne says. With characteristic understatement, he describes the last few years, with its combination of personal lows and professional highs, as "bittersweet".
I suggest that The Art of Dying – a monologue, delivered by Payne himself, that started life as part of Vicky Featherstone's Open Court festival last summer – might put something of a full stop on this period of his work, seeing as it tackles the subject of his father so directly.
"I don't like the scale with which people's lives are equated with their work," Payne counters, "and it goes against my instinct to talk about things autobiographically – my worst nightmare is to do a play directly about me."
But, whether he intends it or not, The Art of Dying will undoubtedly put the private Payne centre stage – though he insists the process will be "far from therapeutic".
And it should also help put in context the early output of a playwright who, with his combination of scientific precision and sensitivity to the human condition, increasingly resembles a natural heir to Tom Stoppard. To this brain at least.
Incognito continues at the Bush until 21 June 2014. The Art of Dying is at the Royal Court Theatre Upstairs from 1-12 July.