New six hour Punchdrunk show for audience of two to play in London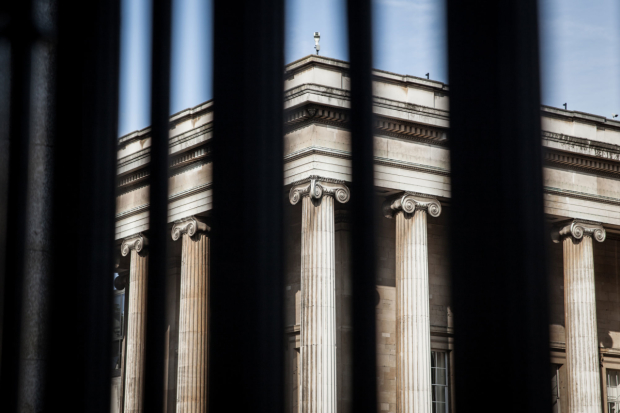 Immersive theatre company Punchdrunk is to return to London with a new piece for two people at a time, which runs at six hours.
Kabeiroi will take place 'across London' between 26 September and 5 November this year. Tickets are being released via a ballot which opens today and closes on 10 September at 6pm.
The piece, which is directed by Punchdrunk's artistic director Felix Barrett, is created from the remaining fragments of Aeschylus' lost play The Kabeiroi. It is about the women of Lemnos and was written between 499 and 456 BC.
Tickets for the show are £55 each and the show can only be experienced in groups of two. The show is for people aged 18 years and over and the audience will be on their feet for the majority of the time. It begins in the early afternoon and finises by 10pm.
Individuals successful in the ballot will be notified on 13 September at midday and will be invited to book a time slot on a first-come-first-served basis. No press tickets will be available for journalists to review.
Punchdrunk are the company behind Sleep No More, The Drowned Man and Masque of the Red Death and specialise in pieces for large, masked audiences in found spaces. Their production of Sleep No More has been playing in Shanghai and continues to play in New York.
Click here to enter the ballot.
Kabeiroi takes place in multiple locations across London and runs from 26 September to 5 November.