Mary Bevan – beneath the calm surface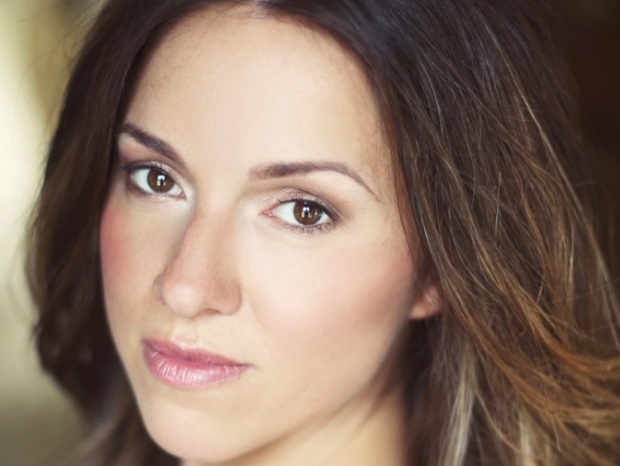 Mary Bevan's stock has risen fast in the five years since she became a Harewood Artist at English National Opera. As the company's new Don Giovanni reaches the Coliseum stage, the young soprano broke off from rehearsals and spent half an hour with WhatsOnStage.
She sings Zerlina in the production, one of the Don's female victims. It's a role she first sang professionally four years ago for Garsington Opera.
"I have to be honest: vocally, back then, I didn't feel on top of it. I guess I underestimated the difficulty of the role. It's one of those Mozart roles that sounds easy but is really quite hard. Especially that first aria, "Batti, batti…" ('Beat me, beat me' — see video below). It lies in a funny place in the voice. But this time round I'm finding it much easier because I'm four years on with my technique. Also, in that production there was a lot of movement: dancing, standing on tables, wearing next to nothing (as I often get asked to do in operas) and singing, all at the same time.
"In this show I'm allowed to stay still a lot more, which is a real departure and makes it much easier to sing. Also I'm older, and my technique has changed even in the last six months. I've done a lot of work on that since last November when I lost my voice for a show (Orpheus, at the Sam Wanamaker Theatre).
"My voice wasn't quite right for a while after that, and it pushed me to address a few things in my technique that had become habitual, as they often do when you're a young singer and you're taking every job you can. You can get into bad habits and not realise it until something goes wrong.
"Up till then I'd felt I needed to do as much work as I could get. It's only now that I'm getting to the point in my career when I feel freer to say no. And of course it's a much healthier way to live. There's pressure on all young singers to be seen everywhere at the same time but I'm less panicky about it now. I've done my stint.
Mary's sister is the soprano Sophie Bevan. Does sibling rivalry ever rear its head? "I may be only a year younger than Sophie but I'm four years behind in terms of training—because I went to university first—so if that feeling has ever arisen I've given myself a talking to. And as my mum used to say, comparisons are odious. I'm as different from Sophie as I am from other singers of my age. You get employed because of what you do yourself, and that's how I feel. And I'm much happier for it.
"The Critics Circle Award for Exceptional Young Talent (2014) was an incredible thing to receive. When it happened I genuinely thought there must have been some mistake, because I didn't really feel…" Bevan's modesty provokes a rare pause… "You don't think of yourself that way. You just look anxiously at your diary and worry."
It's time we discussed Don Giovanni. "I'd never met Richard Jones before we started, but people would always mention his name in awe-struck tones. He has a charisma that you don't often meet: he draws you into his world by not being at all egotistical. It's very powerful. It's fascinating to watch, because he's an amazing actor and he can get into anyone's character straightaway because he knows them all, inside out.
"We were all given a three- or four-page typed back story on the first day, and we sat in a circle and read ours out to the group. Everything is so detailed and nuanced that at no point did I wonder what my character was supposed to be doing. Yet I didn't feel I was being micromanaged; it's more that I was being watched intensely. So there was no relaxing!"
'Weeks of intricate character work'
And the production? Any hints? Being a Richard Jones show I'm expecting flock wallpaper at the very least. "There's no wallpaper in this one. It's dark and quite funny."
It's such a difficult opera to pitch well and get right. I've rarely seen it work completely. "I think that's partly because everyone's seen Don Giovanni so many times that you're almost waiting for the character to do what he always does, but it comes across as sleazy and too obvious. We live in a world where it's harder to accept those stereotypes. So in this production everything is made more subtle—especially for Christopher Purves, who sings the title role, Cheap gags have been cut out and there's no nudge-nudge playing to the audience.
"We've all done the opera before, and we've all had to rid ourselves of our habits and expectations of what it's supposed to be. You'll see the calm surface but there have been weeks of intricate character work leading up to it."
What else is on the horizon? "I'm going to do the Barrie Kosky Saul (from Glyndebourne 2015) at the Adelaide Festival next year, then I'll be spending two months in Madrid for my house debut. And plenty more besides. There's my debut disc, as well, for Signum Classics: French settings of Baudelaire and Schubert's Mignon songs.
"My dream role is Ann Trulove in The Rake's Progress, and I'd love to do more Handel. People seem to think of me as a Handel singer, but I've never sung a substantial role yet, at least not on stage. Saul will be my first.
"And there's always Mozart. To carry on singing Susanna and Despina and Zerlina around the world… That'll do for me."
Don Giovanni opens at the London Coliseum on Friday 30 September. It runs in repertory until 26 October.