Maria Friedman, Julian Clary, Cassidy Janson and Giles Terera in new Live at Zédel season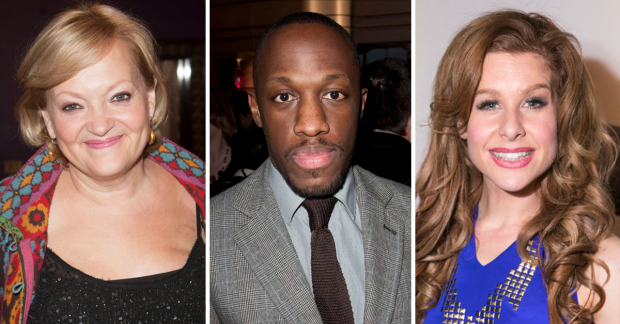 The latest line-up of events at Live at Zédel has been announced, with appearances from Maria Friedman, Julian Clary and Giles Terera.
The 2019 winter spring season will feature a warm up date for Julian Clary in February ahead of his new tour, while Maria Friedman will present her brand new show From the Heart in May.
Also in May, Hamilton star Giles Terera will appear as well as Cassidy Janson and Lorna Luft who will sing favourites from the Great American Songbook. Joe Stilgoe will stage a residency in the same month, with guests who include Meow Meow, Hamilton's Rachel John, Jason Manford and Daniel Evans.
Noel Sullivan returns to the venue with his second solo show, while Daniel Boys will appear with a new piece. Wendi Peters will also perform while Rebecca LaChance and Chris Peluso will bring Let's Duet! Let's Fall in Love to Live at Zédel.
Arriving from America are Christna Bianco, Simply Barbra – performed by Steven Brinberg – Melissa Errico, Scott Alan and Anne Steele.
Musical theatre at the venue includes Trhee Sides to a Triangle, a new musical with Scott Alan, Jodie Jacobs and Joe Tracini, while Richard Shelton will star in the one-man Sinatra: Raw. Cabaret includes Anita Gillette performing Irving Berlin tribute Me & Mr B, while Paul Bogaev will make his Crazy Coqs debut with No Surrender.
James Albrecht, artistic director of the venue said: "Over the past 2.5 years Crazy Coqs has established itself as London's art deco gem for cabaret and live music, and has now become a first choice for many UK and international artists.
"The season very much reflects this with several world class names either returning to Crazy Coqs or making their debut, and it is gratifying that more and more, celebrated artists or those seeking a career launch see Crazy Coqs as their 'shop window'. "