Local Hero musical at the Royal Lyceum casting announced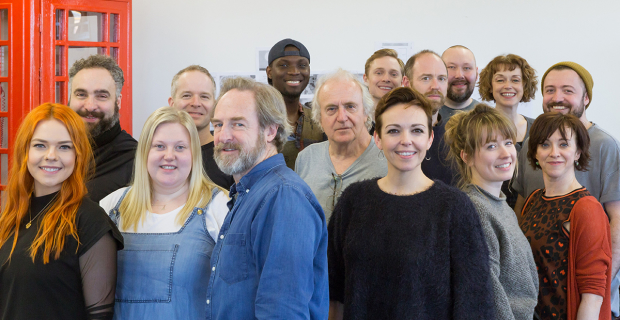 Casting has been announced for the musical adaptation of classic 1983 Scottish film Local Hero, which opens at the Royal Lyceum Theatre in Edinburgh in March.
The production will star Damian Humbley (Merrily We Roll Along) as Mac, Katrina Bryan (Death of a Salesman) as Stella, Matthew Pidgeon (The Cherry Orchard) as Gordon, and Simon Rouse (Anything Goes) as Happer.
They are joined by a further cast composed of Scott Ainslie, Caroline Deyga, Julian Forsyth, Emmanuel Kojo, Helen Logan, Suzie McAdam, Matthew Malthouse, Joanne McGuinness, John McLarnon, Adam Pearce, and Wendy Somerville.
Local Hero follows an American oil company representative who is sent to a fictional village in Ferness. It is adapted by the Lyceum's artistic director David Greig and Bill Forsyth, with brand
new music and lyrics by Mark Knopfler, drawing on his original film score. The show will open at the Lyceum on 23 March, and will run at the Old Vic in June 2020 with specific dates to be announced.
The production has announced today that the show will extend its run in Edinburgh by two weeks, and will now close on 4 May.
John Crowley (Brooklyn) directs with set and costume design by Scott Pask, lighting design by Paule Constable, sound design by Paul Arditti, movement design by Lucy Hind, video design by Luke Halls, music supervision by Dave Milligan, music direction by Phil Bateman, and casting by Will Burton.