Little Shop of Horrors opening night video: Matt and Emma Willis, Vicky Vox and more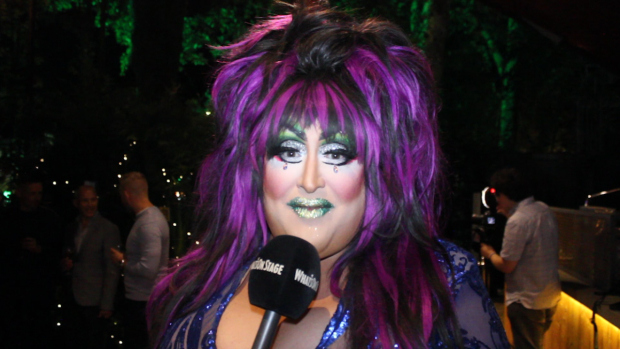 Maria Aberg's production of Alan Menken and Howard Ashman's hit musical, Little Shop of Horrors, opened at Regent's Park Open Air Theatre last night so we dropped in to chat to the cast and guests.
The production stars Marc Antolin as Seymour, Jemima Rooper as Audrey, Forbes Masson as Mr Mushnik, Matt Willis as Orin and Vicky Vox as Audrey II. They are joined by Renée Lamb, Seyi Omooba and Christina Modestou as Chiffon, Crystal and Ronnette.
The show tells of what happens on skid row when a plant arrives from out of space to harass a downtrodden florist. Songs included in the musical are "Suddenly Seymour", "Skid Row", "Feed Me" and "Suppertime".
In his review for WhatsOnStage, Alun Hood described the production as a 'hell of a show' adding 'fans of the original won't be disappointed and people encountering it for the first time will be delighted, and likely to come back for more.'
Little Shop of Horrors has design by Tom Scutt, lighting from Howard Hudson, choreography from Lizzi Gee, and musical direction by Tom Deering.