Little Miss Sunshine musical tour casting includes Lucy O'Byrne and Mark Moraghan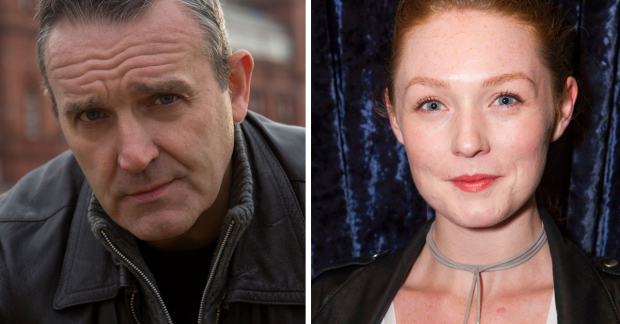 Casting has been announced for the upcoming tour of Little Miss Sunshine.
The show opens at the Churchill Theatre in Bromley, following a run at the Arcola Theatre. The Voice runner up Lucy O'Byrne will take over as Sheryl, the matriarch of the Hoover family. Her previous credits include Eva Peron in the UK tour of Evita, Fantine in Les Misérables and Maria in The Sound of Music.
Mark Moraghan is to take on the role of Grandpa. Moraghan has previously starred in Emmerdale and Coronation Street as well as Holby City and Brookside.
The rest of the cast will continue, with Gabriel Vick as Sheryl's husband Richard, Paul Keating as Sheryl's brother Frank and Sev Keoshgerian as Sheryl's son Dwayne. The role of Olive will again be shared by Evie Gibson, Sophie Hartley Booth and Lily Mae Denman.
Ian Carlyle (Larry/Buddy), Imelda Warren-Green (Linda/Miss California) and Matthew McDonald (Joshua Rose/Kirby) also continue in their roles. Joining the cast are Jaimie Pruden and Jacob Jackson. Completing the cast are the 'Mean Girls' who will be performed by Alicia Belgarde, Scarlet Roche and Elena Christie.
The musical is an adaptation of the hit film by Michael Arndt. The production is directed by Mehmet Ergen with design by David Woodhead, musical direction by Arlene McNaught, musical supervision by Mark Crossland, lighting design by Richard Williamson, sound design by Olly Steel, and choreography by Anthony Whiteman.