Les Misérables venue issues statement following protest disruption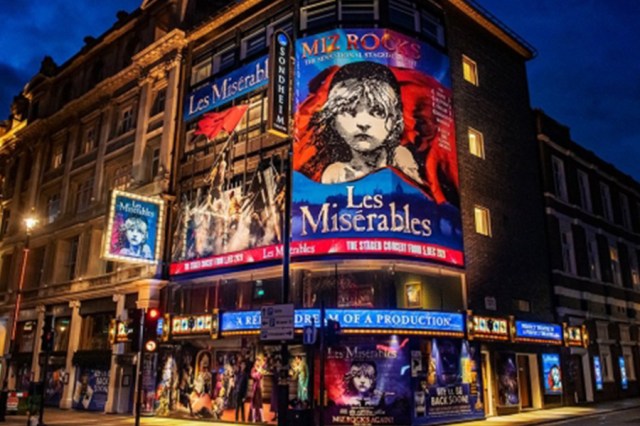 A protest halted a performance of Les Misérables this evening in the West End.
Audiences at the Sondheim Theatre were forced to exit the theatre when activists from Just Stop Oil climbed onto the stage and produced flags. The group took responsibility for the act on social media.
A statement has now been issued by William Village, chief executive of Delfont Mackintosh Theatres, regarding the disruption to this evening's performance of Les Misérables by members of Just Stop Oil: "During the first half of our performance of Les Misérables, individuals from Just Stop Oil invaded the stage, abruptly stopping the show.
"Following our safety protocols, the audience were asked to leave the auditorium and the Met Police attended. Regrettably, there was insufficient time to enable us to complete the rest of the performance. Whilst we recognise the importance of free expression, we must also respect our audience's right to enjoy the event for which they have paid."
Delfont Mackintosh has also confirmed that any tickets for tonight's performance will be refunded, either through the venue or the point of purchase.
The event comes weeks after Sadler's Wells saw a performance disrupted in a similar fashion.