Kerry Ellis to star in Wonderland alongside Wendi Peters and Dave Willetts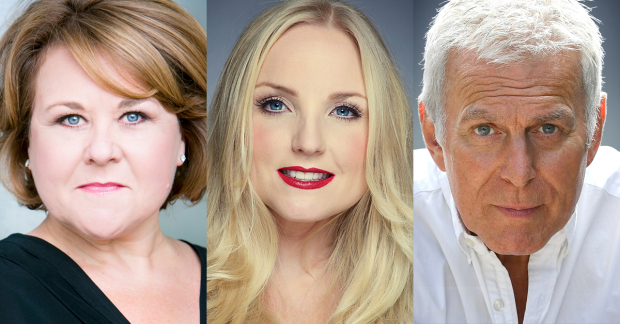 Kerry Ellis will join Wendi Peters and Dave Willetts in the 2017 tour of Wonderland at select venues.
Peters (Coronation Street) will play Queen of Hearts alongside Willetts (South Pacific) as White Rabbit. Wicked actor Ellis will guest star as Alice in venues including Edinburgh, Sunderland, Birmingham, Bromley, Woking, Manchester, Wimbledon, Bristol, Brighton, Liverpool, Stoke and Milton Keynes.
Wonderland has music by Frank Wildhorn, lyrics by Jack Murphy and a book by Murphy and Gregory Boyd. The musical is an adaptation of Lewis Carroll's Alice's Adventures in Wonderland. Lotte Wakeham will direct the show, with choreography from Lucie Pankhurst.
The rest of the principal cast include Stephen Webb as Jack / White Knight, Natalie McQueen as Mad Hatter, Kayi Ushe as Caterpillar, Dominic Owen as Cheshire Cat, Ben Kerr as March Hare and Carolyn Maitland as Alternate Alice / Mad Hatter. They are joined by an ensemble comprising Sharif Afifi, Toyan Thomas Browne, Divine Cresswell, Jessica Croll, Francesca Lara Gordon, Benjamin McMillan, Bree Smith, Benjamin Yates and swings Lewis Easter and Collette Guitart.
Wonderland opens at the Edinburgh Playhouse from 20 to 28 January and then tours the UK.