Julius Caesar, Eugenius! and Dry Powder make our top openings of the week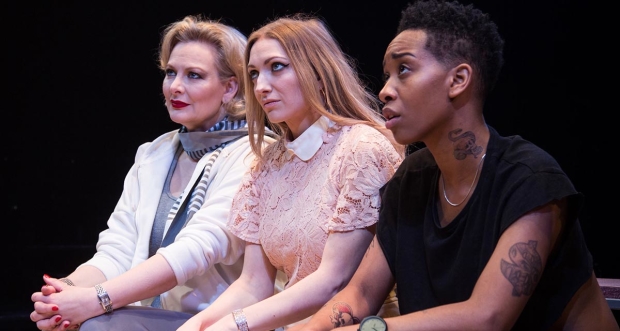 5. Collective Rage
Southwark Playhouse, until 17 February
Feminist theatre that doesn't pull its punches is coming to Southwark Playhouse this week in the form of Collective Rage, Jen Silverman's bold work which is making its UK premiere. Based on the lives of five women all called Betty, the piece is strongly influenced by cabaret and female drag. So it looks like it'll be edgy, fun and political all in equal measure.
See a week in the life of Collective Rage's Lucy McCormick
---
4. Eugenius! The Musical
The Other Palace until 3 March
The sci-fi nerd musical bonanza that is Eugenius! is opening at the Other Palace this week, with producer Warwick Davis overseeing this full production after a gala performance at London Palladium in 2016. Following the exploits of starry eyed comic book nerd Eugene, the show examines our love of nerd culture and all things fantastical. Oh, and a certain Jedi Master and absolute legend will lend his voice to the production. What more could you want?
Read the full casting for Eugenius!
---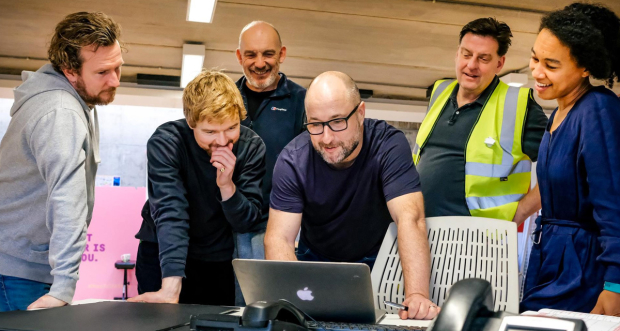 3. The Culture
Hull Truck Theatre, until 17 February
James Graham's 2017 was the stuff of miracles – three shows in the West End (This House, Ink and Labour of Love), with another to follow soon in the form of Quiz. But his newest show is leagues away from London in the form of The Culture – A Farce in Two Acts, which satirises the experiences within the Hull City of Culture offices in 2017. The show will feature special, unannounced guests every night, so that's definitely something to tune in for.
Read our cast announcement for The Culture
---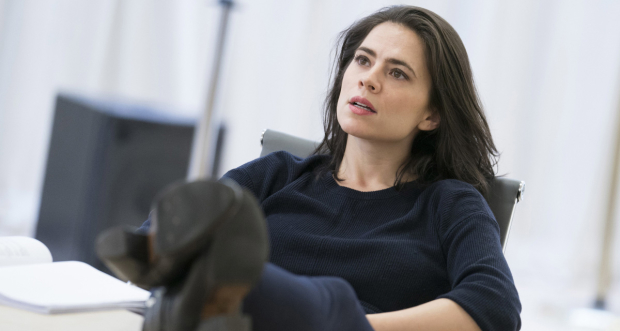 2. Dry Powder
Hampstead Theatre, until 3 March
When Sarah Burgess' Dry Powder opened in New York in 2016, it touted Claire Danes, John Krasinski and Hank Azaria as the three main roles. Hayley Atwell appears in the show's UK premiere in Danes' role as Jenny, with Tom Riley and Aidan McArdle completing the trio. An office-based drama where morality and pragmatism collide, this looks set to be a tight drama piece with some superb talent on show.
See Hayley Atwell and the cast of Dry Powder in rehearsals
---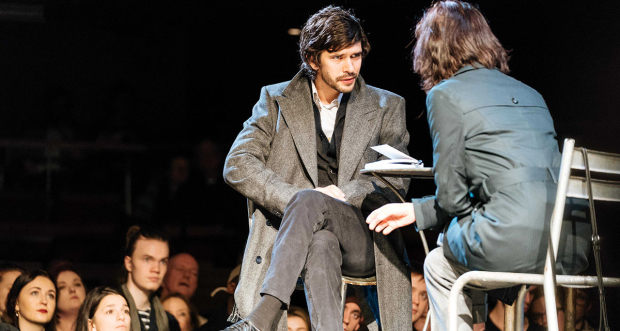 1. Julius Caesar
Bridge Theatre, until 15 April
The Ides of March are coming a couple of months early as the long awaited production of Julius Caesar opens at the Bridge Theatre. An all-star cast including Ben Whishaw, Michelle Fairley, David Morrissey and David Calder lead the production of one of Shakespeare's most iconic plays, with the audience assembled around the performance space with the Bridge's seating pulled back. You'll literally be mere inches from Whishaw in an original take on a classic text.
Find out more about Julius Caesar's design
---
Last chance to see: Belleville (Donmar Warehouse), La Soirée (Aldwych Theatre), Glengarry Glen Ross (Playhouse Theatre), Strangers in Between (Trafalgar Studios)